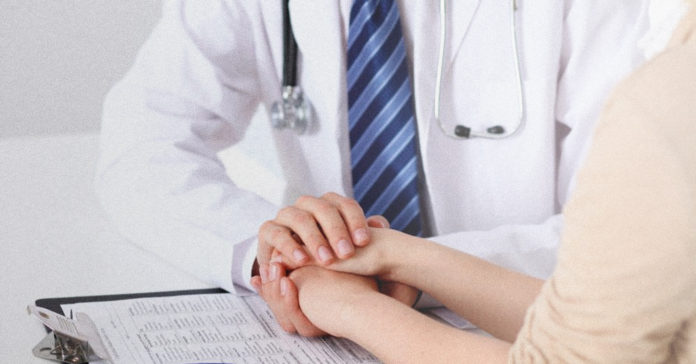 A Texas law that aims to train health care workers to spot human trafficking goes into effect this week. 
The new law requires people in 10 health-related professions regulated by the state to be trained to identify human trafficking survivors. The new requirement affects license applications and renewals.
This training provided by the Texas Health and Human Services Commission is for health care providers such as dietitians, massage therapists, midwives, athletic trainers and more.
House Bill 2059, authored by Rep. César Blanco (D-El Paso) was passed during the 2019 legislative session
"I filed this bill, and I'm glad we got it passed because heath care providers are in a unique position to identify victims of human trafficking. H.B. 2059 is the first step in ensuring that health care professionals are knowledgeable of the signs that a patient is being trafficked and are adequately prepared to report such cases to help in our fight against human trafficking in Texas," Blanco wrote in an email on Wednesday. "With more trained eyes and ears, it is my hope we can save victims from their exploitation and make our communities safer."
Blanco further explained that according to surveys and studies on human trafficking, many victims report having some type of contact with a health care provider during their exploitation. According to a 2014 survey of about 100 sex trafficking survivors, 88 percent reported having some type of contact with a health care provider while they were being trafficked — typically someone in a hospital or emergency room.
Texas had over 1,000 reports of human trafficking in 2019, according to the Human Trafficking Hotline.
Dr. Melinda Schalow, an orthopedic hand surgeon from Lubbock, Texas, regularly gives presentations to medical students and health professionals on how to identify victims of sex trafficking in an exam room.
"I applaud the effort our great state of Texas is making to raise awareness of human trafficking, which often affects a vulnerable, many times unrecognizable, population; training and process improvement will remain at the forefront of this important initiative," Schalow said in a statement.
Along with a lack of a driver's license or passport, a survivor may have poor nutrition, previous unrelated injuries and psychological effects of human trafficking.
Dr. Asim Shah, professor and executive vice chair of psychiatry and behavioral sciences at Baylor College of Medicine, said that suspicious signs to watch for include fear, anxiety, mistrust, paranoia, depression and PTSD. 
"Health care workers, if trained, can identify these cases in emergency rooms, urgent cares and walk-in clinics, as these are the hot spots victims are to present with medical issues," Shah wrote in an email Wednesday.
He added that trained health care workers could help over 40 million victims worldwide.
"Even conservative estimates report that about one in three trafficked persons accesses medical services at some point during their exploitation," Blanco said.
Fox News reported in early September that a 15-year-old girl was rescued at a checkpoint on Interstate 35 in Laredo, Texas. Authorities said the suspects were sex traffickers.