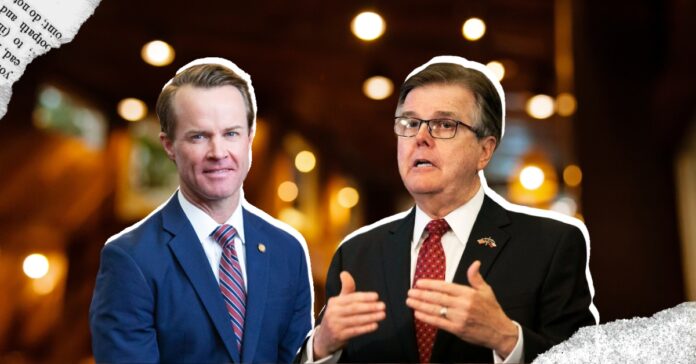 Texas Speaker of the House Dade Phelan today issued a statement in response to the verdict delivered by the Texas Senate regarding the impeachment proceedings against Attorney General Ken Paxton. In his statement, Speaker Phelan expressed disappointment in the Senate's decision and raised concerns about the impartiality of Lt. Governor Patrick.
Over the course of two weeks, the Texas House Board of Managers presented extensive evidence to the Texas Senate and the public, alleging corruption, deception, and self-dealing by Attorney General Ken Paxton. Despite the presentation of this evidence, the Texas Senate chose not to remove Paxton from office, a decision Speaker Phelan characterized as "extremely unfortunate."
Speaker Phelan also expressed deep concern over Lt. Governor Patrick's apparent bias, stating, "I find it deeply concerning that after weeks of claiming he would preside over this trial in an impartial and honest manner, Lt. Governor Patrick would conclude by confessing his bias and placing his contempt for the people's House on full display."
The Speaker accused Lt. Governor Patrick of attacking the House for its efforts to combat corruption and disrespecting the Constitutional impeachment process.
Phelan explained that the impeachment proceedings were initiated after Ken Paxton requested millions of taxpayer dollars to settle a lawsuit brought by conservative senior employees recruited by Paxton himself. These employees alleged misconduct, including abuse of power, corruption, allegations of bribery, and allowing an individual, Nate Paul, to act as the de facto Attorney General of Texas.
The House General Investigating Committee's subsequent investigation produced substantial evidence supporting impeachment. Speaker Phelan emphasized that the impeachment process exists not to punish the offender but to determine whether they have abused their power to the extent that they are unfit for office.
Speaker Phelan expressed concern about the implications of the Senate's decision, stating, "It is unfortunate that the outcome of this process will ultimately relinquish control of the state's top law enforcement agency to an individual who, I believe, clearly abused his power, compromised his agency and its employees, and moved mountains to protect and benefit himself."
However, Speaker Phelan made it clear that this is not the end of the matter, as Paxton remains the subject of multiple lawsuits, indictments, and investigations. Phelan asserted that those who allowed Paxton to retain his office may have to answer for their decision if new facts come to light.
In conclusion, Speaker Phelan thanked the House Board of Managers and their legal team for their dedicated work and commended the 121 House Members who voted to advance the articles of impeachment. He stated, "They chose principles over politics," and recognized their sacrifices in the name of doing what is right.
Speaker Phelan emphasized the importance of the impeachment process, saying, "Because of them, Texans had the ability to hear the evidence in a public trial, as the founders of this great state intended."