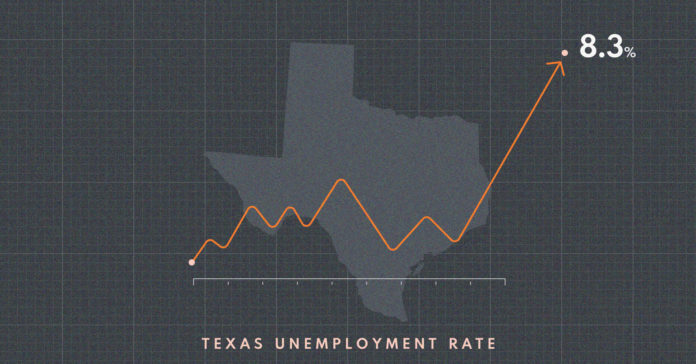 The Texas unemployment rate rose to 8.3% in September, after dipping from the high of 13.5% in April at the beginning of the pandemic. The increase was due to the civilian labor force shrinking as the number of individuals actively looking for work declined while the number of unemployed people rose.
Texas employers added 40,700 jobs despite the increase in individuals exiting the labor force, which also includes the self-employed. This marks the fifth consecutive month of job growth since measures taken to control the spread of coronavirus began. The monthly job increase exceeded the number from September 2019, when 12,800 jobs were added.
"Despite the increase in the overall unemployment rate, Texas had a net gain in jobs for September," said TWC Chairman Bryan Daniel. "TWC continues to implement tools to spur additional job growth as a critical part of our efforts to grow the state's economy."
In September, the leisure and hospitality sector added 23,600 jobs, government added 5,400 jobs and professional and business services added 4,000 jobs.
Amarillo has the lowest unemployment rate in the state at 5.1 percent, followed by College Station-Bryan at 5.5 percent. Abilene came in third at 5.9 percent.