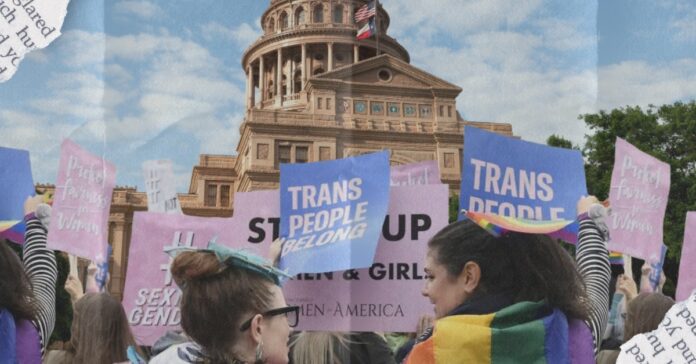 Culture wars in Texas have only gotten worse since the COVID-19 pandemic stirred public schools. Conservative parents and conspiracy theorists have continuously attacked teachers and school staff, claiming that schools are infected with critical race theory curricula, sports teams with transgender athletes, books with explicit materials in their libraries, and lingering COVID-19 restrictions.

The witch hunt for "woke agendas" in Texas' public schools continues in the 88th Texas Legislature session. The battles at local district level – especially related to library materials containing graphic depictions of "sexual acts," and sexual orientation and gender identity lessons – are being taken to The Capitol. Parents and legislators alike are involved in the fight against educators and school staff.

Several culture war education bills have been filed, these are going through the State Affairs Committee, chaired by Rep. Todd Hunter, R-Corpus Christi, and  vice chaired by Rep. Ana Hernandez, D-Houston.

The biggest culture war bill that the State Affairs Committee will oversee prohibits kids from playing sports based on their biological sex. House Bill 23, authored by Rep. Valoree Swanson, R-Spring, will extend current Texas' restrictions on transgender athletes in K-12 schools to private schools whose sports teams compete against public schools. In addition, the legislation would bar transgender men from competing on men's college sports teams and transgender women from joining women's college athletic teams.

As of Wednesday, 77 GOP lawmakers had signed on as co-authors of HB 23, including committee chair of State Affairs, Todd Hunter.

HB23 is not the only bill this session that will add pressure to Texas' Education culture wars. Republicans also want to restrict when sexuality and gender identity are taught in schools. 
Two bills, authored by Reps. Steve Toth, R-The Woodlands, and Jared Patterson, R-Frisco, are looking to ban classroom instruction about sexual orientation and gender identity in Texas public schools before certain grade levels.

Patterson, filed House Bill 976 to punish those who expose children to obscene materials. Meanwhile, Toth, submitted a similar bill, House Bill 111, alongside House Bill 631 , which are designed to ensure parents have access to information about any health care services offered to students. It also prohibits instruction about sexual orientation or gender identity from kindergarten through fifth grade.

The State Affairs Committee will not only oversee HB 111, but also, House Bill 338, filed by Rep. Tom Oliverson (R-Houston), which would require that publishers provide a content rating for books and other written materials.

Critics of these types of legislation are arguing that the bills would isolate LGBTQ+ people, in a time where they are already facing increased hostility.