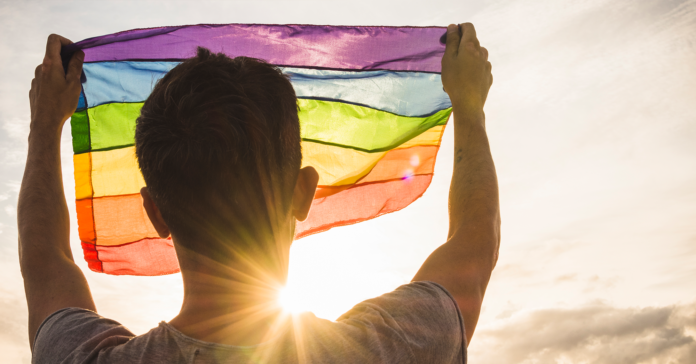 Four Democrats and two Republicans have joined forces in what will surely be an uphill battle to win legislative approval of a law to protect the LGBTQ community from discrimination in housing, employment and public accommodations.
State Rep. Jessica González (D-Dallas) will carry the legislation. She has already won the support of State Reps. Rafael Anchia (D-Dallas), Garnet Coleman (D-Houston), Chris Turner (D-Grand Prairie,) Sarah Davis (R-West University Place) and Todd Hunter (R-Corpus Christi).
"Our goal is to pass this bill through the Texas House for the first time in history," Angela Hale of the LGBTQ advocacy group Texas Competes told the Dallas Morning News.
A study released Wednesday by the Perryman Group found that a lack of protections from discrimination impacts the state's ability to attract business and tourism.
"In the aftermath of the COVID-19 pandemic, these issues become even more important," according to information on the company's website. "Competition for quality development will markedly intensify as various states and countries seek to revitalize their economies, and firms employing highly trained workers will expand their emphasis on social governance and community environments. Similarly, as the tourism and hospitality sector seeks to rebound from the massive losses from recent restrictions, the efforts to attract major events and promote local venues will escalate notably.
The study estimates that passing a nondiscrimination act in 2021 would lead to a total increase in business activity in the state by 2025 of an estimated $19.8 billion in annual gross product and 180,226 jobs. By 2045, the economic benefits would rise to a projected $104.3 billion in annual gross product and 701,990 jobs. Cumulatively over the 2021-2045 period, such a law could be expected to lead to total gains in gross product of $1.3 trillion as well as more than 9.0 million job-years of employment.
"I think a lot of this is going to take talking to our colleagues and explaining the results of this study," said González, who serves as a member of the House LGBTQ Caucus. "It's going to take a lot of groundwork."
Winning in the Texas House is not out of the realm of possibilities, but passage in the Texas Senate, where Lt. Gov. Dan Patrick leads, is likely very difficult. In 2017, Patrick and other Republicans in the Senate pushed the so-called Bathroom Bill to restrict transgender Texans from using the bathroom aligned with the gender identity.
Misinformation about bathrooms led to voter defeat of the Houston Equal Rights Ordinance in 2015. The local LGBTQ community has wanted to try again, but Mayor Sylvester Turner has not brought a new proposal forward, despite a campaign promise to do so.
Austin, Dallas, Fort Worth and San Antonio do have local ordinances.
Twenty-two states also have laws in place, but federal nondiscrimination protections do not extend to sexual orientation, gender identity and expression.