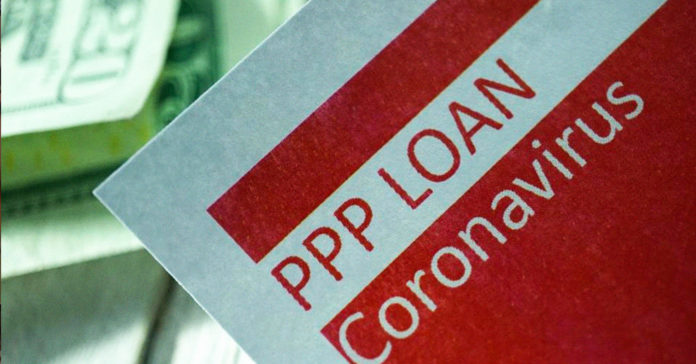 Texas currently leads the country in Payroll Protection Program fraud indictments, according to the Houston Chronicle. As of Monday, the newspaper had documented a total of 45 indictments nationwide, with at least seven of those cases, the most of any state, being in Texas. 
In a new and eighth Texas case, the U.S. Justice Department on Tuesday took a Texas woman into custody on allegations she fraudulently obtained more than $1.9 million in PPP loans.
Lola Shalewa Barbara Kasali, 22, of Houston, is charged with making false statements to a financial institution, wire fraud, bank fraud and engaging in unlawful monetary transactions.
The criminal complaint alleges Kasali submitted at least two fraudulent PPP loan applications — one on behalf of an entity called Lola's Level and the other in the name of Charm Hair Extensions. Kasali allegedly received more than $1.9 million in PPP loan funds following the approval of the Lola's Level application. The charges allege that after receiving the funds, Kasali transferred the money into four additional bank accounts. Authorities were later able to seize the funds, according to the charges.
The loan applications allegedly asserted both Charm Hair Extensions and Lola's Level had numerous employees and significant payroll expenses. According to the charges, however, neither entity has employees nor pays wages consistent with the amounts claimed in the loan applications.
The DOJ previously filed charges against Lee Price III of Houston, who is accused of using his $1.6 million PPP loan to buy a Lamborghini Urus and to go to strip clubs.
Wingate Funeral Home owner Jase DePaul Gautreaux, another Houstonian, allegedly inflated the company payroll to qualify for more funds and filed multiple fraudulent applications using bogus names of businesses he doesn't own. He is accused of trying to steal $13 million from the federal government. 
And in a fourth Houston case, Joshua Thomas Argires is charged with making false statements to a financial institution, wire fraud, bank fraud and engaging in unlawful monetary transactions.
Argires allegedly submitted two fraudulent PPP loan applications to federally insured banks under the names Texas Barbecue and Houston Landscaping. Both loans were funded, but rather than use them for payroll expenses, Argires instead "took some of the money and invested in cryptocurrency while keeping a portion in a bank account and making ATM withdrawals to access it," according to the DOJ.
The Chronicle also cites pending cases in Beaumont, Austin, Maud and Murphy.
While Texas appears to be in first place for the number of indictments right now, that may change as ongoing investigations around the country produce more criminal charges. Federal investigators say they have identified hundreds of people suspected of illegally obtaining the loans which were supposed to help struggling businesses stay afloat during the pandemic, U.S. Justice Department officials said Thursday, while pledging to aggressively prosecute fraud against the government relief program.
The PPP was approved by Congress in March as the coronavirus crisis was emerging. Before it closed to new applications last month it doled out some $525 billion in forgivable loans.
Currently, more than 55 people across the country are facing charges. Collectively, they attempted to steal more than $175 million. They actually were able to obtain more than $70 million, said Brian Rabbitt, acting assistant attorney general in the Criminal Division of the U.S. Justice Department. The DOJ has been able to recover or freeze over $30 million of the stolen money, according to Rabbitt.
"We allege that many of these defendants took the relief money offered by the PPP and spent it on things having absolutely nothing to do with relief," Rabbitt said.