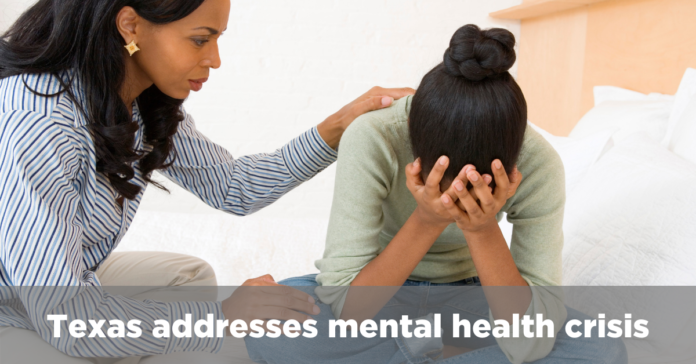 Every day, more than six Texans commit suicide and another 30 are hospitalized for attempted suicide. Over the last few years, suicide has become the 11th leading cause of death in Texas.

In the last legislative session, Texas lawmakers attempted to address the problem with bills aimed at creating a more extensive, and strategic, approach to suicide prevention.

State Rep. Todd Hunter (R-Corpus Christi) led the charge, authoring two bills to increase public awareness and understanding about suicide. Hunter's first piece of legislation, HCR 137, recognized September as Suicide Prevention Month in Texas.

Hunter also authored HB 3980, which instructs various state agencies to begin analyzing state and regional suicide trends, as well as review Texas' suicide prevention initiatives.

The bill also requires state agencies to recommend legislative solutions to the suicide epidemic before Nov. 1, 2020. Along with authoring legislation, Hunter also held a Suicide Prevention Symposium at Del Mar College on Monday, Sept. 9.

The symposium attracted students, families and other members of the Corpus Christi community to discuss suicide prevention programs. Mental health advocacy is helpful, and Hunter's legislation is a starting point — but reports are not action.

To truly address this tragedy, suicide prevention plans must be established. Last session, Rep. Shawn Thierry (D-Houston) attempted to do just that when she introduced HB 2693.

Thierry's bill would have created a grant program to assist nonprofits in establishing and improving community-based suicide prevention efforts. Unfortunately, the bill never made it out of committee.

There were a few more legislative efforts introduced this past session to address mental health and the school system's role in suicide prevention.

HB 3235 would have required annual suicide prevention, conflict resolution and advanced anti-bullying training for teachers and support staff. HB 3411 would have required public schools to include educational programs concerning suicide prevention and substance abuse prevention in their curriculum.

The curriculum changes were designed to give students the skills to manage their emotions and maintain positive relationships, as well as help them in responsible decision-making.

If it had passed, HB 3411 would have provided an additional focus on mental health in early elementary students and provided substance abuse intervention when necessary.

Neither HB 3235 nor HB 3411 made it to Gov. Greg Abbott's desk.