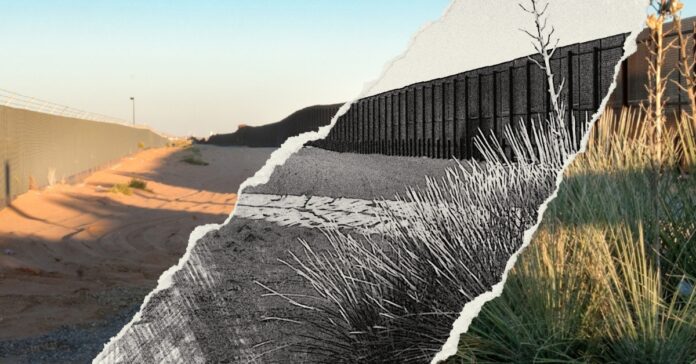 A border security bill that would shift how state and local law enforcement handle immigration matters is making its way to Governor Greg Abbott's desk.

The House recently approved Senate Bill 4, a measure that could lead to the enforcement of immigration laws by Texas police and the authorization for state judges to order undocumented migrants to return to Mexico.
The bill, championed by Republican Representative David Spiller, aims to address what is described as a "crisis" at the U.S.-Mexico border. Spiller argues that the Biden administration has failed to enforce federal immigration laws and secure the border adequately, as first reported by The Dallas Morning News.

The legislation establishes a new state crime for illegal entry from a foreign nation, making it a Class B misdemeanor. It empowers state and local police to arrest undocumented migrants in Texas and allows state judges to order their return to the foreign nation from which they entered, primarily assumed to be Mexico.
However, critics, including legal experts and Democrats in the Texas Capitol, assert that the bill may be unconstitutional. They assert that it could violate federal law and potentially result in discrimination against Hispanic and Latino Texans. Some Democrats questioned whether the legislation was an attempt to challenge the 2012 Supreme Court ruling in Arizona vs. the United States, which placed limits on states enforcing federal immigration laws.
During the third special session, the debate on SB3 was heated and lasted all night. This time around, Republicans cut the debate short with a procedural tactic that forced a vote on the bill.

"Our voices are being silenced," said Rep. Victoria Neave Criado, when speaking against the debate ending prematurely. "The voices of millions of our constituents that we represent are being silenced."
The passage of Senate Bill 4 fulfills one of Gov. Abbott's objectives for the special session—addressing border security concerns. The bill heads to the governor's desk alongside Senate Bill 3, which allocates additional funding for the construction and maintenance of a state border wall.
As the political debate continues, the fate of these bills lies in Governor Abbott's hands, who has expressed his intention to sign them into law.