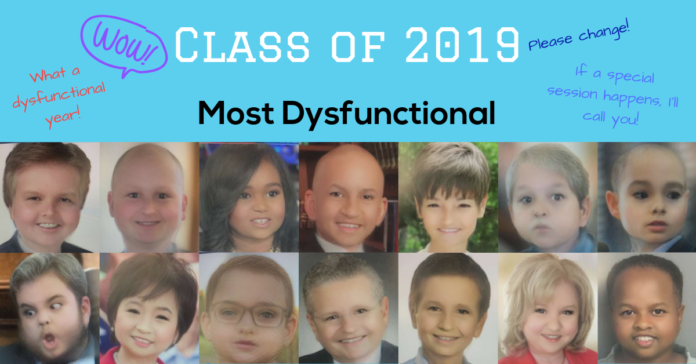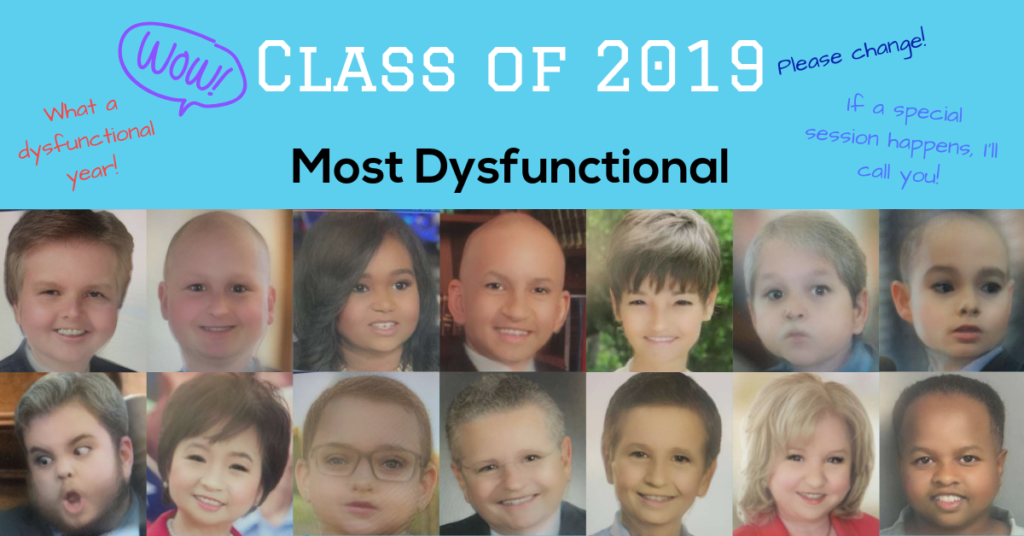 Threads of dysfunction were on full display during the 86th Texas Legislature. For all the talk of the "Big Three", Texas lawmakers inability to pass bills addressing the state's health insurance crisis, woeful minimum wage, and ethics proved the session ultimately came up small.

Texas Declines to Expand Medicaid Again
As in previous legislative sessions, Texas lawmakers passed on the opportunity to expand Medicaid in the 86th session of the legislature to address the state's health insurance crisis. Texas leads the nation in the highest uninsured rates for adults, children and women of reproductive age. An estimated 4.8 million adults and 833,000 children in Texas currently don't have access to affordable healthcare, and according to a new report by Georgetown University Center for Children and Families, one in four Texas women are uninsured.

The latest data shows the problem is getting worse for working Texans and their kids. In 2016, the child and adult uninsured rates were 9.8 and 16.6 percent, respectively. In 2017, they went up to 10.7 and 17.8 percent.
Over a million Texans would gain coverage under Medicaid expansion.
Smaller but important health coverage expansion policies which had the potential to help mothers and children in Texas died in the Senate. This included extending Medicaid maternity coverage to 12 months postpartum, the #1 recommendation by the Maternal Mortality and Morbidity Task Force, and allowing 6-months of continuous coverage for kids on Medicaid, which would address the issue of tens of thousands of kids being kicked off the rolls.
Property Taxes and School Finance Reform: Smoke and Mirrors
Unless if you're a corporation or a yacht owner, property tax relief may not be coming for Texas homeowners when they see their bills next April. The Legislature passed tax breaks for yacht owners but residential homeowners did not get meaningful tax relief. Tax experts told Dallas Morning News that appraisal growth, which is not capped by any piece of legislation sent to Governor Abbott's desk, will outpace the property tax rate reductions the Legislature passed, leaving taxpayers with a higher bill.

School property taxes, which make up the lion's share of taxpayers' property tax bill, will face a 2.5 percent growth cap starting in Fiscal Year 2021. The rates, however, will get reduced by an average of 8 cents in 2020 and 13 cents in 2021 with the passage of House Bill 3.

Public schools will receive an infusion of $6.5 billion from HB 3, the omnibus school finance reform bill. This will cover pay raises for teachers, counselors, librarians and nurses, fully funding full-day pre-K, school finance formula changes, funding for dyslexia identification and accommodations, and increases in per-pupil funding, compensatory education and the mainstream special education weights among other things. While lawmakers benefited from a strong economy for this upcoming biennium, without a new sustainable source of revenue, it remains to be seen whether Texas can continue to fund these pay raises and full-day pre-K after 2021.

Lawmakers are also sending school districts $219.6 million this year to cover the shortfall from federal fines for underfunding special education in previous years. While Texas is beginning to fulfill the bare minimum obligation to students with disabilities, there were no comprehensive reforms on how to fund special education, forcing advocates to wait another two years with outdated formulas to see any change. Next session is a redistricting session, which if history is prologue, means nothing meaningful will get done.

Veterans Left out of Medical Marijuana Bill
A limited number of Texans will be helped with the new legalization of medical marijuana in the Lone Star State.

Even though HB 3703 was expanded to allow patients who have all forms of epilepsy; seizure disorders; multiple sclerosis; spasticity; amyotrophic lateral sclerosis or ALS; terminal cancer; autism and incurable neurodegenerative disease to use medical marijuana for treatment, Texas lawmakers declined to allow U.S. military veterans who risked their lives to protect the nation.

After serving, many veterans return to their communities afflicted with mental illnesses like post-traumatic stress disorder or traumatic injuries and some rely on medical marijuana to treat their ailments. But Texas lawmakers forgot these veterans because of the lack of "good scientific data" to support the benefits medical marijuana has.

Medical marijuana could have also been a positive alternative for many veterans to use rather than becoming hooked on opioids.

The required number of doctors has also been reduced from two to one, but the Compassionate Use Registry of Texas is still a list of 30 doctors. These doctors are largely located in bigger cities, leaving out rural Texans. Along with a limited selection, there is no guarantee the patients who have to drive hours for a prescription from a certified doctor, if their insurance will be accepted.

How can we congratulate lawmakers on the work they've done when there's still more that needs to be done?

Ethics Reform Takes a Backseat
Ethics regulations are important to keep politicians honest, yet they are always on the back burner as a legislative priority. This session was no different.

Out of the 68 ethics-related bills filed in the 2019 legislative session, only 12 were passed and nine were sent to Governor Abbott's desk. One bill signed into law is HB 489, which protects the personal information, such as home addresses, of judges and their spouses. There is no guarantee the legislation will become law because Abbott could still veto the bills.

An important bill that died pending in the House committee early April was HB 784, which would have made it a criminal offense if member of state agency governing boards and governing officers failed to disclose and recuse themselves from conflicts of interests.

Politicians are not only swayed by lobbyists and their special interest money, but they occasionally become one themselves. SB 13 sought to prohibit previous members from lobbying on certain issues after leaving office for two years. This bill died, like the majority of other ethics bills this session.

Texas needs actual ethics reform, but politicians continue doing little to change the status quo.

Texas Legislators Ignore Calls for Higher Minimum Wage
It appears the Texas minimum wage will remain stuck in 2009. All legislative attempts at raising the state minimum wage this session have failed, and Texans are still struggling.

The federal minimum wage was mandated at $7.25 an hour in 2009. Since then, more than half of U.S. states have increased their minimum wage rates. Though the cost of living continues to rise, the Texas minimum wage stays the same.

According to the MIT Living Wage Calculator, to earn a livable wage, a single adult in Texas needs to make $11.48 an hour. For a single adult with one child, the livable wage rate is $23.42 an hour. Data from the National Low Income Housing Coalition suggests that a Texan working at the $7.25 minimum wage rate would have to work an impossible 86 hours each week to afford a modest one bedroom rental home at Fair Market Rent.

Only three bills aimed at increasing the state's minimum wage were heard in committee this session, and none were advanced further. Texans are falling deeper into poverty, and this session, lawmakers have let them down again.

Window Dressing for School Safety
In the aftermath of the Santa Fe High School tragedy, just weeks after the school shooting in Parkland, Florida, Texans have been steadfast in demanding stricter gun laws. Rather than address these concerns, lawmakers have advocated to arm the teachers and security personnel.

Legislators passed HB 906, creating a task force to study public school mental health. But a task force is not a solution. Instead of addressing the rise in mental illness among students, the task force will study
their behavior.

SB 11, Sen. Larry Taylor's (R-Friendswood) omnibus school safety bill, also relies on student threat assessment – a process of identifying students who pose a serious risk of violence towards their classmates and school staff. The bill neglects to address the shortage of school counselors and licensed school psychology specialists. Ideally, a portion of the budget for this bill would be allotted to hiring licensed professionals – especially if we are relying on them to identify and respond to perceived threats.

Neither one of these bills do anything to reform Texas' loose firearm laws. Taxpayers want solutions – not studies.