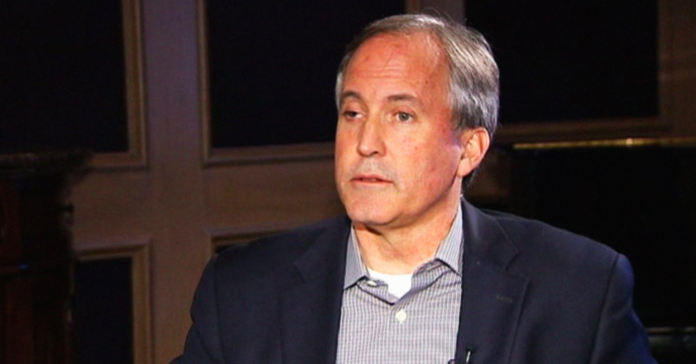 Adding to the list of lawsuits the Texas Attorney General is embroiled in, Ken Paxton is being sued by Twitter.
The social media platform is citing abuse of power from the Texas AG, who is apparently set to get payback from the Silicon Valley giants after they silenced Donald Trump to avoid chaos and violence back in January.
"Twitter seeks to stop AG Paxton from unlawfully abusing his authority as the highest law-enforcement officer of the State of Texas to intimidate, harass, and target Twitter in retaliation for Twitter's exercise of its First Amendment rights," the company stated.
Paxton had previously announced that he was going after the social media platforms that took action against Donald Trump's accounts. The AG ordered an investigation regarding content moderation policies within Google, Facebook, Twitter, Amazon, and Apple.
"First Amendment rights and transparency must be maintained for a free online community to operate and thrive," he said in a statement. "However, the seemingly coordinated de-platforming of the President of the United States and several leading voices not only chills free speech, it wholly silences those whose speech and political beliefs do not align with leaders of Big Tech companies."
Twitter stated that they're not violating any law and that the First Amendment rights are guaranteed in their policies. The company still has the right to decide what they allow or restrict on their platform. Ever since the investigation began Twitter has been cooperating with the state, allowing access to many of its highly confidential documents regarding content moderation.
The San Francisco-based company proposed an agreement with Paxton's office that would limit the scope of their requests, but they were unable to reach an accord.
"Instead, AG Paxton made clear that he will use the full weight of his office, including his expansive investigatory powers, to retaliate against Twitter for having made editorial decisions with which he disagrees," Twitter said.
This lawsuit is nothing but a new step between the everlasting fight between big social media companies and the conservatives. It was only last fall that Trump's team filed two major antitrust suits against Google and Facebook.