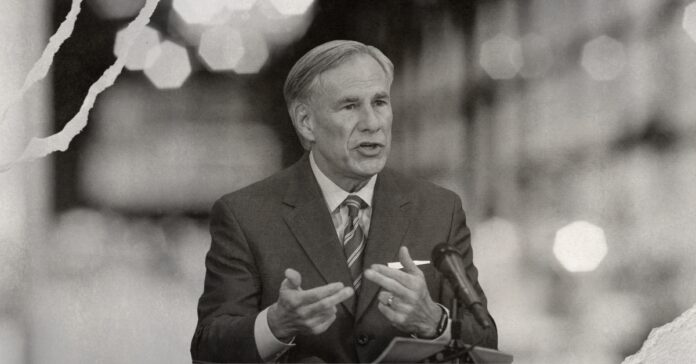 Despite Texas Governor Greg Abbott's focus on promoting vouchers as a top priority for education reform, a new poll from UT/Texas Politics Project Poll reveals that it is not a top concern for Texans.

The 15-minute survey which sampled 1200 registered voters across the state, from April 14th to April 23rd, 2023, found that vouchers did not rank among the top three issues that voters considered most important for education policy. This demonstrates Abbott's agenda is not aligned with the priorities of his constituents and raises questions about whether his efforts to push for vouchers will gain the necessary support to make them a reality.

According to the poll, the priorities for education reform, that were judged "extremely" or "very" important goals to accomplish during the legislative session by more than 60% of respondents were:
Abbott has repeatedly stated that in this legislative session, lawmakers can both fund public schools and establish a voucher program. However, opponents and advocates worry such a system would inevitably drain public schools' money at a time when they are already struggling.

Texas allocates funds to schools based on attendance, and a large outflux of students for private schools would further limit their budgets.

Claire Campos-O'Neal, parent of two kids and President of the Del Valle Education Foundation, told RA that Gov. Abbott is not listening to his constituents when it comes to vouchers.

"If Gov. Abbott was listening to the majority of Texas parents with school-aged children, he would know that what we want is more funding for public schools, not "school choice." All Texas students deserve a free high-quality education and quality costs money. It's simple – put more money into public education."
Currently, Texas trails the national average by over $4,000 per student, earning our state an F-rating and ranking 42nd in the nation in per-student spending – the basic allotment per student is $6,160. In addition, teacher compensation has stagnated. Texas ranks 28th in the nation for teacher pay, $7,652 less than the national average, according to the latest National Education Association report.

Instead of focusing on the actual crisis in Texas' public education system, Abbott has decided to fight an imaginary war. Crusading against "woke agendas" in public schools, alienating teachers and administrators with an aggressive campaign.

In the UT/Texas Politics Project Poll, when respondents were asked if they supported or opposed creating "a voucher, educational savings account (ESA), or other school choice program," only 31% "strongly supported" the legislation. And when asked if they believed such a system would improve public education, 47% of respondents believed it would.

The belief that a voucher/ESA program would help public schools was higher among Republicans (63%) than Democrats (31%).

However, it is important to note these legislative items had no context and didn't explain how a voucher program would work or how much money it would cost – it is hard to imagine how many respondents would still support a voucher program when faced with the full extent of the consequences.

In March the Legislative Budget Board said that Abbott's voucher program will likely cost $1 billion within the first three years. Even though the bill does grant $10,000 per student in districts with less than 20,000 students, the report acknowledges that schools will lose funding from the collected loss of expected students ($231 million for 25,000 students.)

Decades of research show that vouchers do not improve test outcomes, drain public school coffers, increase segregation, and mostly funnel tax money to religious institutions.