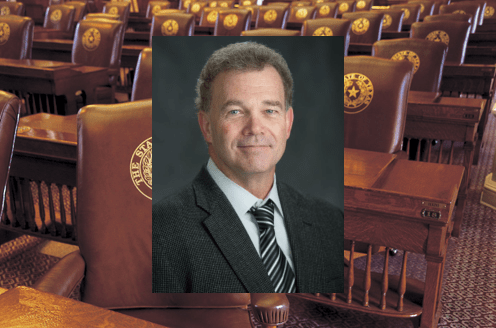 Joe Pickett (D- El Paso), a 12-term member of the Texas House of Representatives, announced today he will resign from the Legislature on January 4, 2019 due to health issues. Pickett cited an ongoing battle with cancer, which began prior to the 85th legislative session, as his reason for stepping down.
"With a heavy heart, I am stepping down as a member of the Texas House of Representatives effective January 4th, 2019," Pickett said. "I could probably continue at a reduced work level while undergoing treatment, but I have been there and done that. I need to completely heal this time. I am told I am physically strong enough to hopefully make my recovery quicker than most. My body and mind need a break."
Pickett was first elected to represent House District 79, in El Paso County in 1994. In his resignation letter, Pickett noted he has held more leadership positions in the Texas House than any other member from the El Paso area, including Chair (twice) of the Transportation Committee, Chair of the Defense & Veterans Affairs Committee and Chair of the Homeland Security and Department of Public Safety Committee. During the 85th legislative session, Pickett chaired the House Environmental Regulation Committee. During his tenure, Pickett authored more than 120 bills and two constitutional amendments.
Pickett will resign four days prior to the start of the 86th legislative session on January 8th, and urged Governor Greg Abbott to call a special election "in time for a new member to be sworn in and become a member of the 86th Session."
Reform Austin will continue to follow developments in this story.