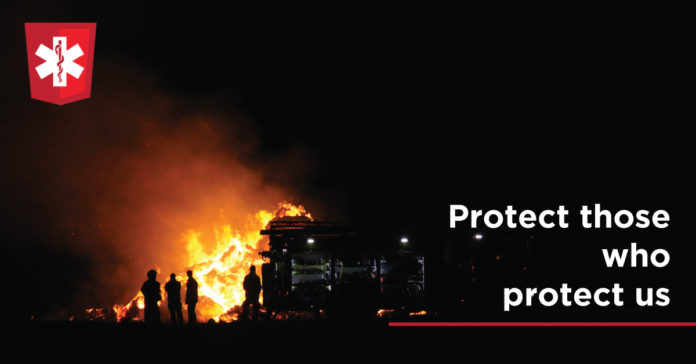 Volunteer emergency responders gain no protection this session due to a veto from the Governor's desk.

Governor Greg Abbott vetoed a bill that would protect emergency responders, which includes firefighters or Emergency Medical Service (EMS) volunteers, from severe penalties by employers during times of emergency. Under the proposed bill HB 2348, employees who serve as volunteer emergency personnel in times of declared emergency or disaster would be protected by certain stipulations from job termination.

In order to be covered under the bill, an employee would have to be employed where there are 20 or more staff members, would need to use PTO or vacation time if the employer requested, could only be covered for 14 days of the year, and would need to provide notice to the employer if unable to communicate at the time of the emergency. As long as an employee followed these rules, HB 2348 would protect their positions if they were late or absent from work due to volunteering.

Texans understand that emergencies happen at the drop of a hat. We have endured many situations, especially in recent years, that require a state of emergency declaration. In 2017, Hurricane Harvey swept the coast and caused such damage that two years later people are still dealing with the consequences.

Abbott's stance in his veto notification is that employers should have "flexibility to develop their own leave policies for their employees," and that this will open the door to lawsuits against employees for wrongful action.

Chris Barron, the Executive Director of the State Firefighters' and Fire Marshals' Association of Texas, testified in both the House and Senate committee hearings in support of the bill. In his testimony, he said that 70 percent of the firefighters in Texas are volunteers.

In a statement to Reform Austin, Barron expressed frustration echoed by his association regarding the veto. Prior to the 2019 legislative session, Barron went to the governor's office to encourage the creation and passage of the bill. No concerns were mentioned at the time, which made Barron feel optimistic the bill would move forward.

Those willing to give their lives for others should not have to worry about whether or not they will keep their jobs. Risking it anyway, these volunteers, most would call heroes, will continue to protect us when an emergency strikes, but can't count on the governor's office to protect them. This is the second time that a governor in Texas has vetoed this bill.