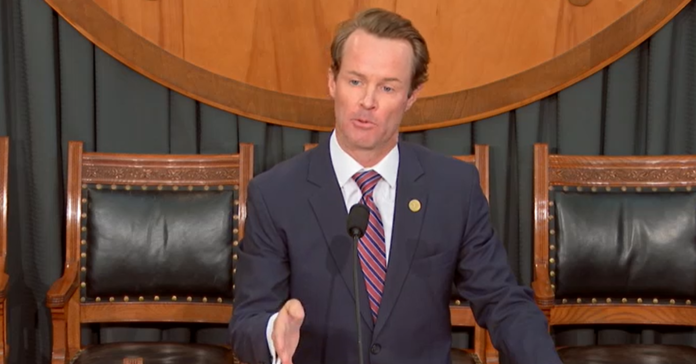 At a noontime news conference at the state capitol, State Rep. Dade Phelan (R-Beaumont) declared himself the new speaker of the Texas House.
"I am here to say I am humbled and honored to have the support to be the next speaker of the Texas House," Phelan said.
Phelan said he has secured the support of a super majority of the Republican Caucus as well as a broad coalition of support from the House Democratic Caucus.
"Leadership must be diverse. It must look like Texas and give a meaningful voice to different people from across the state," he said.
"Politics is over. Last night was tough. It was tough for a lot of people. It was a very long, long process, but now it is time to heal, and the service begins today," he added.
Numerous Democratic and GOP candidates had announced their intentions to run for the speaker's position. Phelan emerged as the frontrunner when Democrats failed in their effort to flip the house in Tuesday's election. The list of supporters Phelan released Wednesday afternoon via Twitter includes three of the four Democrats — State Reps. Senfronia Thompson (D-Houston), Oscar Longoria (D-Mission) and Joe Moody (D-El Paso) — who had planned to run for the position.
Not all of Phelan's potential opponents are ready to concede the race to him.
Though I have not yet seen Chairman Phelan's list, support for my candidacy has continued to grow over the last 24 hours," said State Rep. Trent Ashby (R-Lufkin) in a statement provided to the Texas Tribune.
"It is my sincere hope that all members of the Republican Caucus will be afforded the opportunity to discuss and consider these proposals (for reform of the house governing process) and vote to back a candidate, per the Caucus bylaw in an open meeting of the Caucus as soon as possible," he added.
Stressing a bipartisan approach, he mentioned funding education, the pandemic, the related budget shortfall and redistricting as the issues that will dominate the 2021 legislative session.
Phelan's involvement in state politics dates back to the mid-1990s. Providing he holds together the coalition of support he says he has, he will replace retiring State Rep. Dennis Bonnen, who announced he would be retiring from politics after a 2019 scandal involving secret recordings and his comments about fellow Republicans.
Bonnen's tenure will go down as the shortest of any Texas House speaker.
Phelan's campaign to replace Bonnen will likely be the shortest on the books. They can sometimes last up to a year.