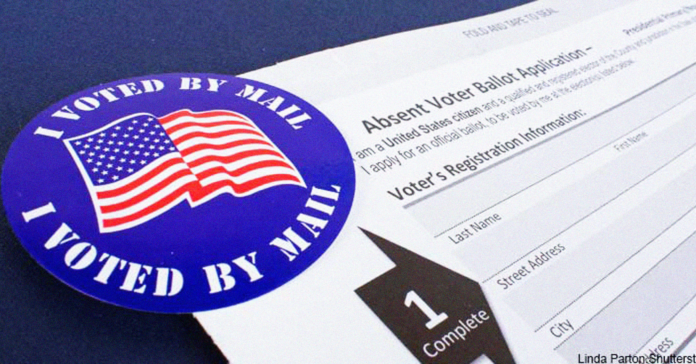 The Texas Supreme Court has ruled that lack of immunity to coronavirus does not qualify as a reason for all eligible Texas voters to be able to request a mail ballot during the pandemic.
Ironically, the same high court that does not want to grant all Texas voters the right to vote absentee has itself been holding its proceedings virtually due to concerns about COVID-19.
"We agree with the state that a voter's lack of immunity to COVID-19, without more, is not a 'disability' as defined by the Election Code," the court wrote.
The ruling is a partial win for Texas Attorney General Ken Paxton, who had also sought to have county election officials barred from sending mail ballot applications to people who claim lack of immunity to coronavirus as a disability. The court denied Paxton's request on that point. The decision to apply to vote by mail based on a disability is the voter's to make.
Leaving the door cracked like that does create confusion for voters, a point the Texas Democratic Party homed in on in its response to the court's ruling.
"Leave it to the all-Republican Texas Supreme Court to put out 45 pages of opinion and give no guidance to voters about who can vote by mail during a pandemic — even after one of the Supreme Court justices under the age of 65 contracted coronavirus last week. This is reflective of Texas Republican leadership that long ago failed to serve Texans' needs and interests," said Texas Democratic Party Chair Gilberto Hinojosa.
The decision brings to an end one lawsuit that sought to expand voting by mail in Texas during the pandemic. A federal case that alleges constitutional violations is still pending before the 5th Circuit Court of Appeals. There are predictions the dispute will wind up before the U.S. Supreme Court.
"Now, unless the federal court steps in, because of the Texas Republican Supreme Court, voters will have to either risk standing in line and contracting the coronavirus or they'll risk prosecution by indicted Texas Republican Attorney General Ken Paxton and his grand juries for simply requesting a mail-in-ballot," said Hinojosa.