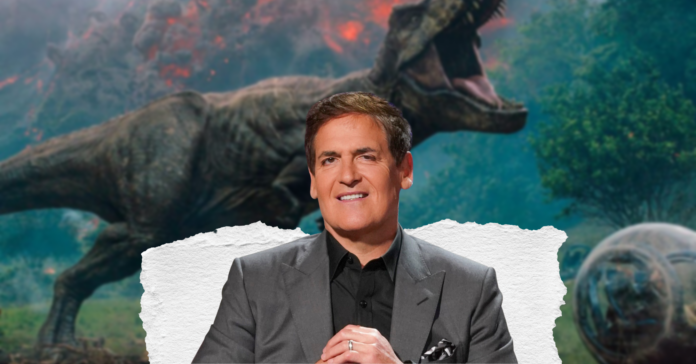 Billionaire Mark Cuban wants to turn a Texas ghost town into Jurassic Park. That's right, Dallas Mavericks owner, wishes to turn Mustang, Texas into Dinosaur Capital.

On the Drew Barrymore show, Cuban said he wishes to add huge Jurassic Park-like figures everywhere. According to MySA, the idea came after he invested in Dino Don from Shark Tank. Dino Don is a robotic, life-sized dinosaur business.

"He makes the animatronic dinosaurs, these huge dinosaurs that look and sound real," Cuban told Barrymore. "…We haven't worked through it yet, but there's a chance we might change Mustang, Texas to Dinosaur, Texas."

Cuban said he purchased the 77-acre town to help the family of a friend who passed away from cancer. Even though he is the owner, he is not the mayor, that job was taken on by another friend of Cuban.

Once home to a strip club, liquor store, and a trailer park, Mustang might now be inhabited by Dinosaurs. Our own little Jurassic Park in Texas, wild.