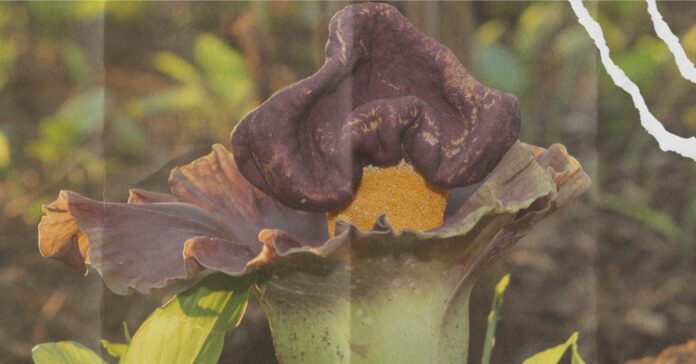 A corpse flower named Meg arrived at the Houston Museum and is currently in bloom.
Meg landed at the Houston Museum last week, and decided to extend her tour in Texas, according to a Facebook post from the Museum.

"Meg decided to (partially) extend her tour with us. She has closed substantially since yesterday and the smell is completely gone, she still looks amazing though (no surprise there!)"
Corpse flower blooming is a rare event that lasts only a few days and could take at least 2 years to bloom again. Generally these flowers bloom every 5 to 10 years.
At first, Meg will only be displayed in full bloom, but the Facebook page keeps posting updates about the flowers in the museum.
Corpse flowers, in bloom, release powerful odors to attract pollinators, these pollinators are usually flesh flies and carrion beetles. The smell that the flowers release to attract these insects is an aroma of dead animals or putrid things.
The corpse flowers are endemic to rainforests of Sumatra, an Indonesian island.
The flower will still be in the museum a couple of days after its flowering in the Cockrell Butterfly Center, so if you want to see this flower it is better to hurry up.