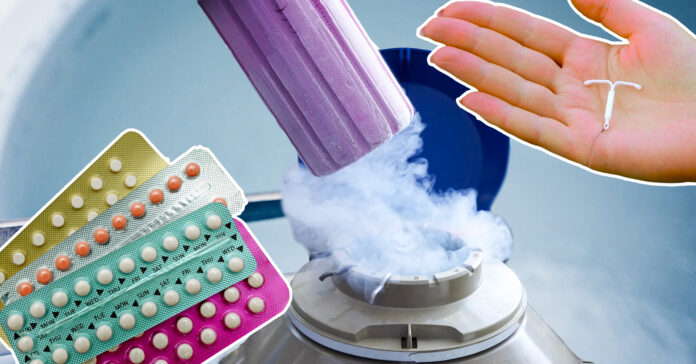 The leaked U.S. Supreme Court draft on Roe V. Wade leaves everybody wondering if the court will start to go after same-sex marriage, contraception, and other rights.

On Wednesday, President Joe Biden voiced his concerns at a fundraiser in Chicago.

"Mark my words: they're gonna go after the … Supreme Court decision on the right of same-sex marriages," Biden told a group of donors, adding that contraception was also on the chopping block.
"You're going to see these decisions up for grabs and further split the United States. We're gonna be arguing about things we shouldn't have to argue about," he said.
If Roe V. Wade gets overturned, then other laws about individual autonomy are up for grabs.

According to Forbes, legal experts predict that if it ends up being the court's final decision, it could threaten the court's 1965 ruling in Griswold v. Connecticut, which established the right to privacy and legalized birth control (for married couples only at the time), because the court will use the ruling against Roe to then overturn Griswold based on its reasoning.

Even if Griswold isn't overturned, some abortion bills already threaten contraceptive methods like Plan B. Those bills could have broader implications beyond abortion by defining the life of an "unborn child" as starting at fertilization or conception.

If life begins at fertilization or conception, is it considered a sin to take contraceptive pills or destroy fertilized eggs?

Most Republican lawmakers sure think so.

According to Politico, Sen. Marsha Blackburn from Tennessee called the 1965 court decision that legalized contraception access "constitutionally unsound." Blake Masters, who is seeking the GOP Senate nomination in Arizona, has also vowed on his campaign website to only vote to confirm federal judges who believe that case — Griswold v. Connecticut — was "wrongly decided." Rep. Brendan Crane, who chairs the Idaho House's State Affairs Committee, suggested last week that lawmakers could discuss banning emergency contraceptives like Plan B.

Texas is vowing to take matters further after Roe falls. Texans legislators certainly didn't wait for the end of Roe, the state has long highlighted abstinence education, and has fought a years-long battle to prohibit Planned Parenthood from receiving Medicaid funds.

Texas – which has the ninth-highest rate of teen pregnancy in the US – is one of only two states where the state children's insurance program does not cover contraceptives to prevent pregnancy for low-income teenagers. And has given pharmacists ample leeway to decline to provide certain contraception.

Texas Gov. Greg Abbott has already signed into effect a "trigger law" that creates a statewide ban on abortions in the event that the US Supreme Court overturns Roe.

"So basically, we've outlawed abortion in Texas," he said in a video shared by The Independent.

When asked if "there's anything you can do to go further," including banning over-the-counter emergency contraception, he replied: "I don't know. That I don't know."

The future for healthcare access is starting to look uncertain, amplifying fears among Texans wondering if the new measures could impact their access to birth control and other medication while raising concerns among health experts already battling a flood of misinformation.