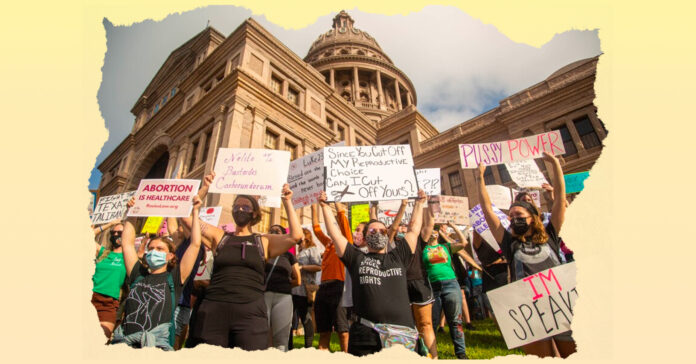 Texas, among other states, is ready to ban abortion pending The Supreme Court's reevaluation of Roe v. Wade. Companies are choosing sides.
Following Gov. Greg Abbott's more recent legislature, allowing Texans to prosecute one another for seeking abortions, companies chose to back up their Texas employees. Amazon, Citigroup, Salesforce, Apple, Bumble, Levi's, GoDaddy, Match, and Hewlett Packard Enterprise, have all promised to help employees get abortions outside Texas.
"We are pro-woman. We will support a woman's right to make health care decisions for herself, even if that means traveling out of state. It's an investment that's not just right, but good business too," Curtis Sparrer, a principal at Houston-based PR firm Bospar told the Houston Chronicle in an email.
Bospar will cover travel expenses for staff members that need reproductive health care banned in their state, Sparrer added.
"We want other companies and PR agencies to join the fight, especially since many are composed of women and are led by women. The rights of women are not just on the line," he added. "As someone who credits his same-sex marriage to the legacy of Roe, I am imploring my colleagues and friends to end their silence and speak truth to power."
Companies taking similar stances will likely face right-wing backlash.