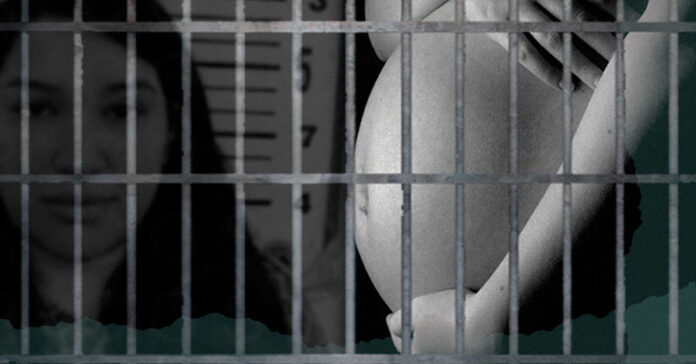 A literal Texas dystopian nightmare came briefly to life last week when Lizelle Herrera, 26, was arrested in Starr County for a self-induced abortion. The charge was the murder of an individual. She was indicted by a grand jury and sat in jail for three days on a $500,000 bond before Starr County District Attorney Gocha Allen Ramirez withdrew the charges. 
"In reviewing applicable Texas law, it is clear that Ms. Herrera cannot and should not be prosecuted for the allegation against her," he said in a statement.
Though it's good that Herrera was released and no longer faces criminal penalties, the move by law enforcement has made reproductive rights in Texas an extremely dicey thing. It's still unclear what statute she was even indicted under, as pregnant women are exempt from murder charges over the terminations of their pregnancies. The latest draconian abortion restrictions that went into place in September do not carry criminal charges.
Nonetheless, it's almost certain that more incidents like this will occur in the future. Despite the legal maneuverings used by the architects of the new abortion restrictions, it's clear that the goal is outlawing the practice as much as possible.
If the Supreme Court chooses to uphold the Texas law, it's likely that the next legislative session will seek to further restrict reproductive rights. Big money conservative PACs spent a lot of resources on driving the issue further into extremism. The primary target of the powerful Defend Texas Liberty PAC was Republicans who balked at the idea of charging people who get abortions with murder. State Rep. Lacey Hull (R-Houston) and State Rep. Stephanie Klick (R-North Richland Hills), both staunch supporters of the new law, resisted legalizing the sort of charges that were brought against Herrera, and as a result were targeted for expulsion from their seats by their party's far-right wing.
No matter the exact legal status of abortion in Texas, the Republican ruling elite has declared ideological war on reproductive freedom. Herrera may be free, but that doesn't mean that she wasn't terrorized. That terror will spread to other people who need reproductive care, as well as empower those in law enforcement keen to imprison people who get abortions whether they have the strict legal authority or not.
Even more disturbing, the rumor is that Herrera told medical staff about the self-induced abortion, who then informed on her to authorities. Even if Herrera sues and wins over the invasion of her privacy and constitutional rights, it's already revealed a crack in the system brought on by the conservative war against reproductive freedom. Ideologically driven healthcare professional and other authorities see the way the wind is blowing, and Herrera is just the first of many to come who will find themselves labeled murderers.
If enough people in power feel that those who get abortions are open season, the law itself will cease to matter. Practically, the risk of official harassment and punishment will be too high for people to exercise what little reproductive choice is left to them in Texas, especially for poor and marginalized people. More people will be charged, and then it will be a long road to find out if the Supreme Court will do anything about it.