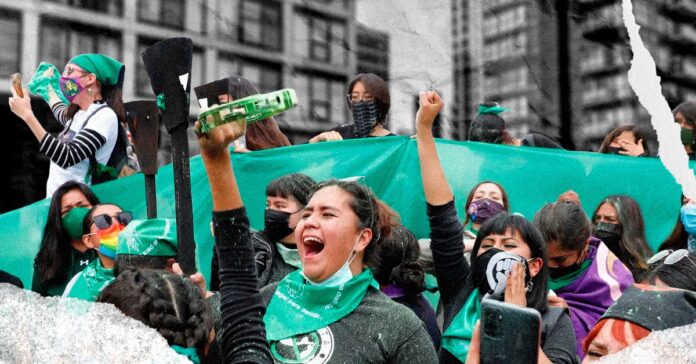 Mexico's Supreme Court decriminalized abortion at a federal level last Wednesday, just a year after the U.S. court removed constitutional protections on abortion, and Texas abortion advocates celebrated Mexico's victory.
The Mexican Supreme Court ruling removed abortion from the Mexican federal code and all public health services provided by the federal government must provide abortion to anyone. However, millions of Mexican women cannot access public health services because they work outside the formal economy and some state laws still criminalize abortion.
Mexico City was the first state to make abortion legal, and since then, 11 other Mexican states have followed the same path.
Texas abortion activists saw this as a victory for Mexican women.
"This decision is the first of many steps in granting the people of Mexico full autonomy over their lives, bodies, and futures. Generations of radical Mexican and Latin American feminists have pushed their governments through direct action and defying unjust laws, generations of aiding and abetting abortions have led them to this moment," Makayla Montoya Frazier, founder of San Antonio's Buckle Bunnies Fund told Texas Public Radio.

"As more Texans are supported by Mexican abortion organizations, we celebrate this moment alongside our comrades and renew our commitment to international abortion solidarity."Thanks to Texas' abortion ban, thousands of women are forced to travel outside the state for an abortion, and Mexico is one of the closest places to travel. Still, anti-abortion activists are seeking to shut down highways and airports in key regions to impede pregnant women from getting out of state for an abortion.