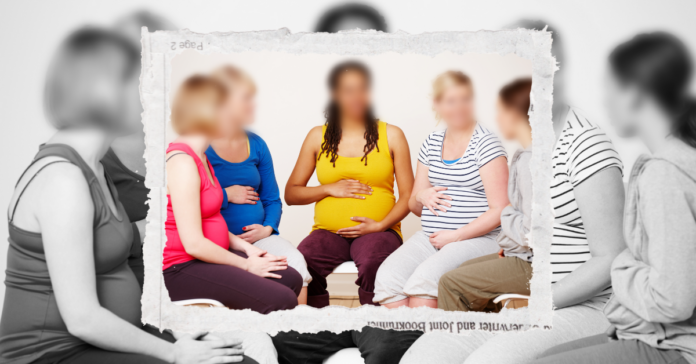 Ever since the U.S. Supreme Court overturned Roe v. Wade last year and paved the way for Texas to all but ban abortion, the vagueness of the current law has been putting pregnant Texans in danger when their pregnancies turn life-threatening. Now, a group of five Texas women, backed by Center for Reproductive Rights, are suing the state over their inability to receive life-saving medical care.
The women held a press conference at the State Capitol on Tuesday to announce the lawsuit and tell their stories.
"The Supreme Court's unwarranted reversal of Roe vs. Wade has resulted in a health care crisis in states across the nation, including here in the state of Texas," said Nancy Northup, CEO Center for Reproductive Rights. "It is now dangerous to be pregnant in Texas."
Among the plaintiffs is Amanda Zurawski, an Austin woman who made headlines last October when she came forward about her harrowing story. Zurawski and her husband Josh had gone through fertility treatments to conceive a child, but Zurawski was diagnosed with an incompetent cervix in the second trimester. The condition, which is responsible for roughly 20 percent of all miscarriages, leads to premature births or life-threatening infections. There was little chance of their baby surviving to term, but the fetus still had a heartbeat.
Though Texas's abortion ban does have a provision to save the life of the pregnant person, it is worded in such an unscientific and unspecific way that makes it unclear what level of danger a pregnant person has to be in before an abortion becomes legal. Because Zurawski was not in immediate, critical distress, no doctor in the state would perform the procedure for fear of legal repercussions. Three days after the diagnosis, Zurawski turned septic and nearly died, which was an acceptable level of danger for doctors to induce a miscarriage.
Another plaintiff, Lauren Hall, spoke at the capitol. At 18 weeks, her baby failed to develop a skull. This condition is incompatible with life outside the womb. She was forced to travel to Washington state to get the necessary abortion. Hall is pregnant again, but worries about a repeat of the incident.
The five women and two OB/GYNs that are the plaintiffs in the lawsuit are asking for the state legislature to concretely define what counts as endangering the life of a pregnant person so that doctors can proceed with life-saving medical care before a pregnant person enters a critical stage. According to Northrup, this is the first time individual women have sued a state that banned abortion in the wake of the fall of Roe.
Ever since the Texas Legislature passed a deceptively named "heartbeat bill" that banned abortion after six weeks in the state (fetuses do not have a heartbeat at six weeks, just minor electrical activity along the cardiac pole), clinics outside of Texas have seen a massive increase in visitors from the state. Many of them are for medically necessary abortions such as ectopic pregnancies, with the pregnant people risking their lives on long car rides out of state while in delicate conditions that could rupture and hemorrhage from travel.
Attorney General Ken Paxton, who is named as a defendant in the lawsuit, has accused the Biden Administration and "left-wing bureaucrats in Washington" of trying to use the life-saving exemption as a plot to "transform our hospitals and emergency rooms into walk-in abortion clinics."