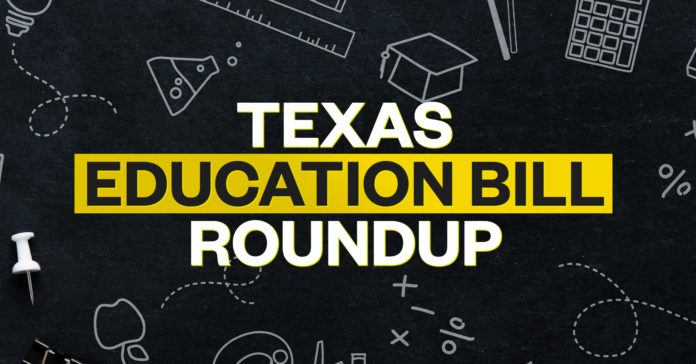 Texas's upcoming legislative session will see a record amount of bills being filed, the 140-day period is expected to be one of the toughest ones in the state's history.
The 2021 legislative session will start on January 12, and some major subjects include the state budget, mail-in voting, and the composition of House districts and State Board of Education districts.
Back in 2019 education became the star of the legislature, with HB 3 becoming one of the most transformative and relevant pieces of reform in recent history. The bill was set to provide funding for Texas classrooms, increase teacher compensation, reduce recapture, and cut local property taxes for Texas taxpayers. Things are looking a bit grimmer for 2021, with budget cuts bound to make a negative impact on most of these matters. 
The COVID-19 pandemic has taken its toll on schools all over the state. A group of more than 20 education organizations sent a letter to Texas Education Commissioner, Mike Morath, and Gov. Abbot urging them not to cut school funding next year.
"School districts across the state have experienced extreme declines in student enrollment during the first semester, and school leaders anticipate the same during the upcoming spring semester until the virus is slowed and the majority of Texans are vaccinated," the letter reads. "Budget cuts will be inevitable resulting in the layoff of some teachers and other essential school personnel at the worst possible time."
House Redistricting Committee Chair Phil King, a Weatherford Republican, already filed legislation related to the composition of House districts and State Board of Education districts with HB 63 and HB 64.
Around 189 bills regarding public education have already been submitted for the next legislative session. Here's a list of some of the most notable ones:
HB 59 by Rep. Andrew Murr (R), aims to abolish school district maintenance and operations taxes in the state. Murr already tried to pass a proposal to eliminate these taxes in 2019's session.
HB 24 by Rep. Alex Dominguez (D), a bill about getting funding for school districts to provide inclusive and accessible playgrounds.
HB 31 by Rep. Valoree Swanson (R), relating to abolishing certain county boards of education, boards of county school trustees, and offices of the county school superintendent.
HB 41 by Rep. James Talarico (D), regarding class size limits and student/teacher ratios for prekindergarten classes provided by or on behalf of public schools
HB 153 by Rep. Barbara Gervin-Hawkins (D), about the inclusion of instruction regarding culturally inclusive curriculum reflecting the cultural, linguistic, and religious diversity of our society.
HB 188 by Rep. Diego Bernal (D), a bill relating to the prohibition of certain discrimination based on sexual orientation or gender identity or expression.
HB 244 by Rep. Mary Gonzalez (D), about the establishment of a grant program for promoting computer science certification and professional development in coding, technology applications, and computer science for public school teachers.
HB 334 by Rep. Gary Gates (R), which aims to find funding for career and technology programs in public schools.
HB 424 by Rep. Ken King (R), about continuing review and revision of the essential knowledge and skills of the public school foundation curriculum and proclamations for the production of instructional materials.
HB 437 by Rep. Vikki Goodwin (D), regarding personal financial literacy courses for high school students in public schools.
HB 586 by Rep. Sheryl Cole (D), about the creation of a state financing program administered by the Texas Public Finance Authority to assist school districts with certain expenses.
HB 613 by Rep. Gina Hinojosa (D), a bill about the election of the commissioner of education.