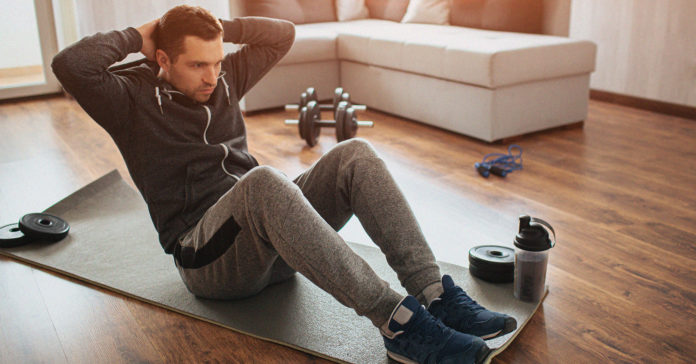 As the bubbly pops into 2021, it might be a good idea to look ahead with new goals, and create a New Year's resolution that can provide happiness and a new outlook, especially after a year of life changes. It's a good idea to think about new goals that can help you become a better version of yourself.
Here's 3 tips for sticking to a New Year's resolution and not letting it go to the wayside weeks into 2021.
Look ahead but be realistic.
Whether you want to just walk more, or get more exercise, or maybe plan to run a 5K, finding a balance for your new routine will help you reach your goals.
For those interested in adding a workout routine or a new diet to their life, looking ahead and planning smaller monthly or even weekly goals can help you attain the larger goals you hope to achieve. If you want to create a new workout routine, set goals that you feel are achievable to get you going, and be specific to each benchmark you want to hit.
Build a better budget for 2021.
There's an app for that. If you want to make a new budget for 2021, consider using an app to help you out, there are so many such as Mint, You Need a Budget (YNAB), Simplifi, to name a few, and there's a new app called Honeydue for couples.
Here's more on apps to help you meet your new budget goals.
Bring your current habits and new goals together as one.
While making dinner incorporate your new resolution to listen to more podcasts or social issue based books by playing an audio book or the podcast you have been wanting to get on board with. Or if you already listen to podcasts or music, continue to do so while organizing your closet or making donation bags of clothes you don't wear anymore, knock your resolution out while doing things you already have been doing.
Make your fitness goal a part of your current routine such as putting on your clothes right after you get home from work. During the pandemic, drinking more water has been a popular conversation, here's more on making a resolution to hydrate more, as drinking more water can help your whole body. Start by picking up a new water bottle.
Some more tips
If you may want to cook one new thing per week, try these digital cookbooks. 
If you are interested in setting a resolution based on being more social in 2021 consider these tips on joining some virtual groups based on your interests. 
If you want to join a new virtual activity, here's a bunch of virtual book readings coming up.
When setting a goal, consider asking a friend to set a goal with you, together you may achieve it faster. You may find you become a better friend too.
Here's more tips on not giving up on your 2021 resolutions.