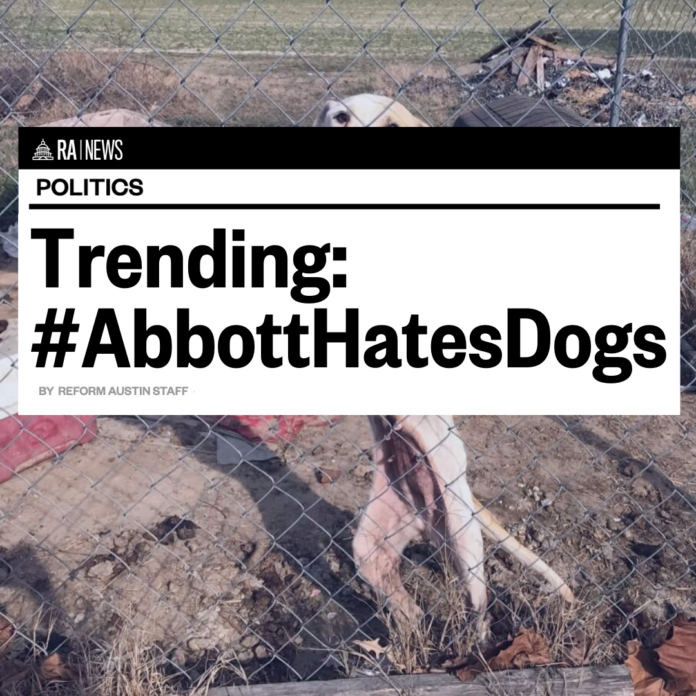 Gov. Greg Abbott started off this week by using his power to veto bills that came to his desk from the recent legislative session.
21 bills were vetoed by the governor, but among them was a particular bill that no one thought it could summon opposition, a bill that aimed to protect dogs.
Senate Bill 474, also known as the "Safe Outdoor Dogs Act", was made to expand animal cruelty laws. It received strong bipartisan support in the Texas legislature, passing 28-3 in the Senate and 83-32 in the House.
"I am proud to file SB 474," said Sen. Lucio, who authored the bill back when he filed it. "As we know, poor living conditions of animals outside are a safety risk not only for the animals but for the communities in which they live."
The bill would've make it mandatory for dogs who are left outside to have drinking water available and would require the owner to have them restrained by a leash that is no shorter than five times the length of the dog. It also prohibited restraining dogs with chains.
Gov. Abbott tought the bill was "micro-managing" Texans, a curious term to use, considering he has been micromanaging the entire state for a while now and ignoring real issues such as the the Texas Power Grid failure.
The veto sparked outrage from animal rights activists, who created the hashtag #AbbottHatesDogs on Twitter.