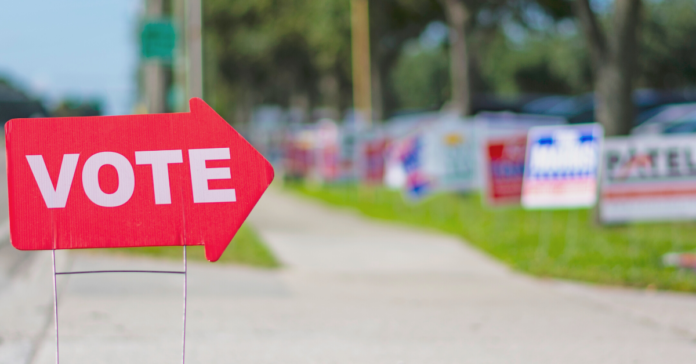 The 87th Texas Legislature has a lot on its plate, to put it mildly. In addition to the redrawing of districts, the ongoing COVID-19 pandemic, and the accompanying economic crisis, there are the usual big questions to be debated in our comparatively brief legislative session.
One of those questions is the future of voting in the state. It's a hot potato, especially as President-Elect Joe Biden came closer than any Democrat since 1976 to carrying the state in a presidential election. The purple status of the state will largely depend on what is being done now regarding voter rights and practices, and already many bills have been filed.
One big proposal comes from Sen. Sarah Eckhartdt (D-Austin) in SB 303. It would make early voting by mail eligible for every voter. As of now, Texas has one of the most restrictive mail-in voting systems in the country, and there was considerable backlash when the state did not loosen those restriction in the face of the pandemic. Voters have to be over 65 years of age, have proof that they will be out of the country on Election Day, or have a disability.
However Texas has long been reticent to state exactly what constitutes having a disability for voting purposes. This has led some, like president of the Texas Democrats with Disabilities Caucus, Joey Gidseg, to speculate that voters with disabilities may not participate for fear of being prosecuted if their disability is later decided not to count. Eckhardt's bill would eliminate that fear as it would simply make voting by mail open to all Texans, as would the accompanying HB 802, and several other similar bills filed almost exclusively by the Democratic members of the congress.
Voter registration might get a boost as well. HB 584 would automatically register any eligible voter who has a Texas driver license or identification card. Texas currently has the option to register when people renew or apply for such licenses, but they are not automatically done so. The process would still be dependent on the identification system, which may leave out poor, elderly, and minority voters who often lack the requisite identification.
Voter ID laws are long a sore spot of voter rights activists, and a bill by Rep. Diego Bernal (D-San Antonio) might at least make the state's current one less onerous. His bill, HB 230, would greatly increase the types of ID that would allow someone to vote, including Medicare ID cards, prescription drug labels, credit and debit cards, personal checks, and letters of confirmation of residence from homeless shelters or soup kitchens. That last one would help close a loophole exploited by conservatives in 2018 where they challenged the voting status of the homeless in Harris County.
In the event the automatic registration bills do not pass, another proposed bill, HB 712, would deputize election workers to register voters at the polls. This would be a huge step forward for Texas voting rights as we also have one of the earliest deadlines to register to vote. Though a Democratic effort, a study by the University of Wisconsin shows that same-day registration actually increases Republican voter turnout.
Whether that information will make these bills palatable to the Republican majority or Lieutenant Governor Dan Patrick is unknown. Patrick is famously draconian in his crusade against what he considers, usually without any compelling evidence, widespread voter fraud. His crusade generally puts him in opposition of any expansion of voter rights and access. It has also hilariously embroiled him in a long feud with Pennsylvania Lieutenant Governor John Fetterman, who claims Patrick owes him $1 million for uncovering election fraud. In Fetterman's case, the fraud he uncovered was by Republicans.
As amusing as that sideshow is, it's more likely that Patrick will join with fellow conservative firebrand Rep. Briscoe Cain (R-Baytown) in clamping down on the largely imaginary voter fraud threat. Cain is introducing HB 329, which will use the Department of Homeland Security's Systematic Alien Verification for Entitlements database to expunge names from the Texas rolls. Cain appears to believe that the SAVE system is a list of non-citizens, which is a gross misuse of the tool according to the American Immigration Council. There is no national database of non-citizens, making Cain's proposed bill incoherent and liable to be used to disenfranchise people who may be perfectly legal to vote. Luckily, it actually appears that bills to increase voter rights outnumber ones like Cain's this session.