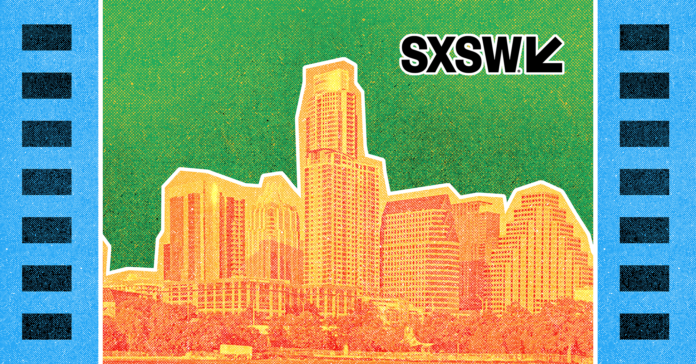 The South by Southwest Film Festival would have drawn thousands to watch movies in Austin, but all the SXSW events were canceled because of the coronavirus. Now, though, the film festival is moving online.
Some of the 2020 festival's films will be presented on Amazon Prime Video. A launch date has not been set, but SXSW and Amazon are targeting late April. Filmmakers who choose to participate will receive a screening fee.
"Prime Video Presents the SXSW 2020 Film Festival Collection" will offer 10 days of free access to the SXSW films to audiences around the world, with or without an Amazon Prime membership. You will only need a free Amazon account. The SXSW website has more information about the partnership.
Jennifer Salke, head of Amazon Studios, sees the partnership as a way to support filmmakers.
"We are supporters of SXSW and other independent film festivals, and hope this online film festival can help give back some of that experience and showcase artists and films that audiences might otherwise not have had the chance to see," she said in a statement.
Janet Pierson, director of film at SXSW, also is pleased to have a way to help the films and filmmakers.
"We were delighted when Amazon Prime Video offered to host an online film festival and jumped at the opportunity to connect their audiences to our filmmakers," she said in a statement. "We're inspired by the adaptability and resilience of the film community as it searches for creative solutions in this unprecedented crisis."
Reform Austin reported on the festival's cancelation in March. SXSW was one of the first big events to be canceled as the coronavirus spread worldwide.
The pandemic has caused movie theaters to shut their doors, which has inspired major studios including Universal Pictures and Walt Disney to make current releases available to stream while people stay home, the Los Angeles Times reported.
Last year, the SXSW Conference & Festivals drew about 417,400 participants, and 45 countries were represented at the film festival.
This year, the virtual fest will help keep the film festival portion of SXSW going. SXSW was founded in 1987.
Jay Duplass, independent filmmaker and SXSW alum, shared his perspective on being a filmmaker and artist during the COVID-19 pandemic.
"These are unprecedented times, and it's going to take unprecedented solutions to carry on and celebrate these great films and the people who worked so hard to make them."