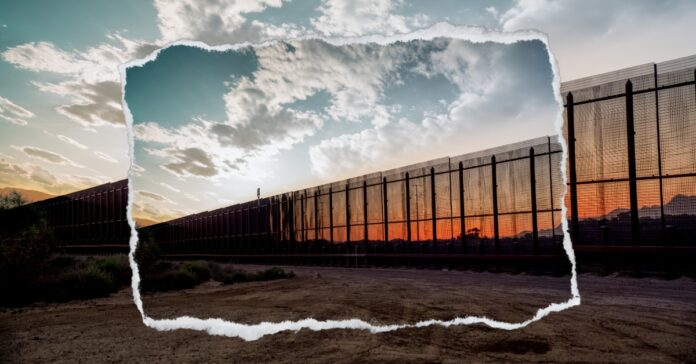 On Wednesday, the Biden administration took a significant step by waiving 26 federal laws to allow border wall construction in South Texas.

According to Politico, the move comes in response to the surge in illegal entries in the Starr County region, with approximately 245,000 recorded so far this fiscal year.

"There is presently an acute and immediate need to construct physical barriers and roads in the vicinity of the border of the United States in order to prevent unlawful entries into the United States in the project areas," Alejandro Mayorkas, the DHS secretary, stated.

The Department of Homeland Security invoked this executive power to expedite construction, which will add around 20 miles to the existing border barrier system.
This decision by the administration contrasts with their initial commitment to halt border wall construction, and it has sparked political debate, with critics arguing against the use of taxpayer dollars for an ineffective solution, while proponents see it as a tool to maintain border security.

"A border wall is a 14th century solution to a 21st century problem. It will not bolster border security in Starr County," Rep. Henry Cuellar (D-Texas) said in a statement. "I continue to stand against the wasteful spending of taxpayer dollars on an ineffective border wall."
The move highlights the evolving stance of the Biden administration on border wall construction and its challenges in addressing immigration issues at the southern border.