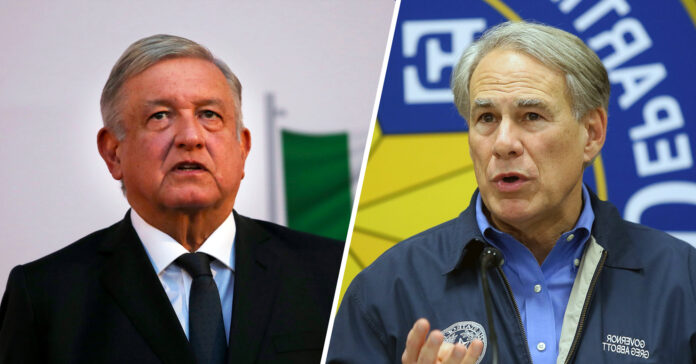 On Thursday, Mexican President Andrés Manuel López lashed out against Texas Gov. Greg Abotts' "exaggerated, dishonest" comments against migrants, saying he would not allow Mexicans to be offended.

López Obrador accused Abbott of using migrant policies as part of a political ploy, and speaking "ill of migrants of Mexico" just in an attempt to garner votes for the upcoming elections.
"The Governor of Texas stating that he is going to declare an invasion, by Mexican migrants, is an exaggeration, it is very dishonest, it is disproportionate," said López Obrador, during his daily press briefing.

The remarks come after Abbott considered invoking "powers of war," which he argues is valid because Texas is suffering from an "invasion."
However, the tension between the Texas Governor and elected officials at the Mexican border has been brewing for some time now. Last month, Abbott forced four Mexican states to take action against migrants, after his attempt to enforce additional inspections at Texas' biggest ports of entry went amiss.
The inspections clogged up hundreds of trucks, suppliers were forced to shift their import routes to other ports of entry outside Texas, produce spoiled en route and warehouses sat empty.
To avoid further chaos, an agreement was reached with Mexican elected officials. Decision tha President Manuel did not take lightly, as reported by Reforma.
"(These measures) are totally contrary to free trade.Legally they can do it, but the proceeding is very vile," said López Obrador..
During Thursday's briefing, the Mexican President also stated that in order to establish an orderly migratory flow there would need to be a new policy, not a "hegemonic one" but rather a "brotherhood that puts the general interest of the people first, and not those that are partisan and group interest or political and economic interests."
"I understand that they want the votes, but we are not going to allow Mexicans who have gone to the United States to work honestly to be offended, " said López Obrador.