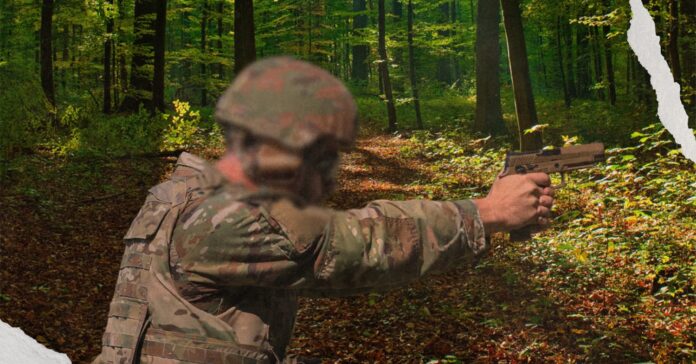 In a recent incident along the Texas-Mexico border in El Paso, a member of the National Guard on duty as part of Operation Lone Star fired a shot across the Rio Grande, resulting in the injury of a 37-year-old Mexican man in Ciudad Juárez.

According to the Texas Military Department and Mexican news outlets, the injured man Darwin José García from Veracruz, Mexico, initially claimed he was attempting to enter the United States but later stated that he was engaged in a sport on the Mexican side of the river when shots were fired. He was struck in the leg.
The National Guard member's discharge of the weapon adds to a series of similar incidents that have taken place in the context of Operation Lone Star.

This operation, launched in 2021, aims to deter migrants from crossing the Texas-Mexico border. Texas Governor Greg Abbott deployed state troopers and National Guard members to El Paso in December 2022 as part of this initiative.

According to ArmyTimes and The Texas Tribune, this isn't the first time such an incident has occurred; it's the second time a Texas National Guard member has shot a civilian and the third known time that a soldier has fired their weapon while on duty at the border.

In January 2022, a Texas Guard member used his weapon to disable a suspected smuggler's vehicle in Laredo. A year earlier, in January 2021, a National Guard member shot a migrant in the shoulder near Mission in the Rio Grande Valley.
The shooting incident has attracted criticism from various quarters, including the Border Network for Human Rights, an immigrant rights group based in El Paso.

The group has called for an investigation by the U.S. Department of Justice, condemning the violence and urging immediate intervention by federal and state authorities.

"Here at the border, we can no longer withstand the violence and cruelty unleashed and demand immediate action from our federal and state governments. Enough is enough," said Fernando Garcia, the group's executive director.