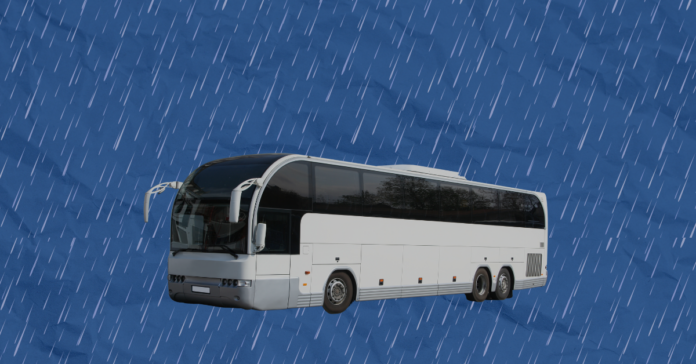 Amidst a potential life-threatening hurricane, Texas decided to send three dozen migrants to Los Angeles. Hilary, the first Tropical Storm to hit Southern California in 84 years brought record rainfall and flooding to various parts of the region.

According to a coalition of immigrants' rights advocacy groups, a total of 37 migrants, primarily from Venezuela, were loaded onto a bus in Brownsville, just before Hilary made its way to California, as reported by The Texas Tribune.

The coalition stated that a majority of the asylum-seekers who arrived in Los Angeles had sponsors or relatives already present in the city. The group consisted of 16 families, including 14 children and one infant.
Critics have not held back in expressing their disapproval of Gov. Greg Abbott. Lindsay Toczylowski, the executive director of the Immigrant Defenders Law Center, labeled the decision as "reckless."

Los Angeles Mayor Karen Bass voiced her strong criticism of the move on social media:

"That means that while we were urging Angelenos to stay safe, the Governor of Texas was sending a bus with families and toddlers straight towards us KNOWING they'd have to drive right into an unprecedented storm," Bass wrote on Monday evening.
Meanwhile, Gov. Abbott's Spokesperson, suggested Mayor Bass to urge President Biden to enhance border security measures, instead of criticizing Texas for providing aid to overwhelmed border communities.

He also defended the decision to send migrants to L.A. during the storm saying the bus driver altered the route with caution to ensure the safety of the passengers – who voluntarily chose to go.
Texas began sending migrants to the nation's capital back in April as a political play, hoping to pressure the Biden administration. Since then, Texas has sent more than 31,940 migrants to cities such as New York City, Chicago, Philadelphia, Denver, Los Angeles, and Washington, D.C.
Abbott has justified this policy by pointing out the strain Texas border cities face due to the influx of migrants from Mexico.

"Since April, Texas' busing strategy has successfully provided much-needed relief to our border communities overwhelmed by the historic influx of migrants caused by President Biden's reckless open border policies," Abbott said as he announced the first bus to Philadelphia in November 2022.

"Until the Biden Administration does its job and provides Texans and the American people with sustainable border security, Texas will continue doing more than any other state in the nation's history to defend against an invasion along the border, including adding more sanctuary cities like Philadelphia as drop-off locations for our busing strategy."
This approach is part of Abbott's Operation Lone Star, a multibillion-dollar initiative aimed at discouraging migrants from crossing the Rio Grande into Texas.