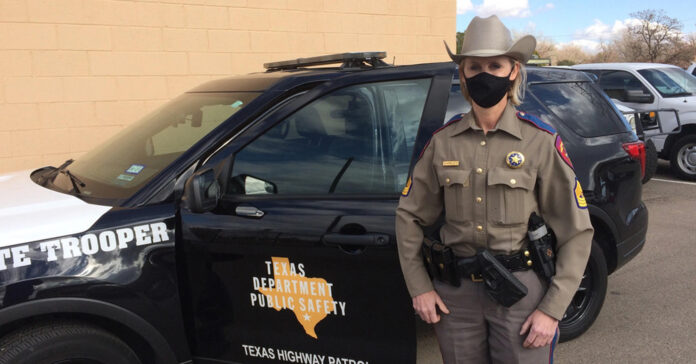 Operation Lone Star was launched by Gov. Greg Abbott in March 2021. It is a nearly four billion dollar initiative which features a multi-front effort of DPS state troopers and Texas National Guard soldiers at the border. According to the Dallas Morning News, that is five times higher than the previous state expenditure for the same period.
The Texas Legislative Budget Board reports that the multi-billion amount of new spending represents nearly half of all tax dollars appropriated for border security since fiscal year 2008 for the two-year period of fiscal year 2022-23.
This is in addition to U.S. Customs and Border Patrol agents already assigned to the area. The operation includes the use of drones, helicopters and patrol cars in a surge of enforcement capability to attempt to stem illegal immigration and drug trafficking into the state. 
All of this activity is now under new scrutiny as Col. Steve McCraw, director of the Texas Department of Public Safety, the DPS chief, is having to deny that his organization has ties to militia groups who also illegally stormed the nation's capital on January 6th. This stemmed from reports in Texas Monthly that a DPS officer was a friend of North Texas white supremacist group leader Lucas "Rooster" Denney, and personally drove him to Del Rio so he could surrender to the FBI.
And as of 2021, thanks to a new law passed by the GOP controlled state legislature, DPS and Texas National Guard units are now intertwined with a growing presence of armed militia groups patrolling attempting to deter illegal border crossings by arresting migrants for trespassing, despite not being members of law enforcement.
The Wall Street Journal reported in 2021 at the inception of the law that of 1,500 trespassing arrests under Operation Lone Star, only three percent have led to convictions, while the cases are overwhelming South Texas Jails. The hundreds of detainees often wait months in jail awaiting trial.
Denney is one of many Texans arrested for participating in the January 6th riot that killed law enforcement officers as they attempted to take over the government long enough to disrupt the lawful transition of power to duly elected President Joe Biden. He founded the Patriot Boys, a group friendly to the Proud Boys, another one of the violent militia groups who coordinated the attack with other groups.
Denney is accused of grappling with police at the Capitol, as well as swinging a metal pole at an officer and throwing multiple items at police. He is also charged with recruiting others to travel to Washington equipped to fight authorities to overturn the election. He was arrested on eight charges, including conspiracy.
According to a fact sheet published by Georgetown Law department, the Texas Constitution forbids private military units from operating outside state authority. It also states that the 2nd Amendment does not protect the private military organization in any state. So this would seem to indicate that Governor Abbot's new state law runs afoul of the US Constitution.
As for the DPS, all this comes on the heels of the Uvalde shooting, and yesterday McCraw denied on live television to CNN that he had previously said that no one in DPS "is going to lose their job over Uvalde."
In addition, McCraw is also disputing claims by the ACLU of Texas and the Texas Civil Rights Project that DPS officers have limited instruction on when to pursue fleeing vehicles. Since Operation Lone Star began, high-speed chases near the border have caused 30 deaths, according to the two civil rights groups.
Border county Latino residence complaints about traffic stops have skyrocketed. Over a 22-month period after DPS surged traffic enforcement as part of the new border operation, The Dallas Morning News found that more than 600 hundred people residing in Starr and Hidalgo counties were stopped 10 or more times each, and half that number were stopped a minimum of 20 times. 
One resident was reportedly pulled over 52 times in that same time period.
According to a Texas Tribune-ProPublica investigation this spring, Abbott's multi-million dollar border budget seems to yield little in the way of positive results. But according to a similar report published in the Texas Tribune, Abbott's bragging about his border initiative despite the fact that the evidence doesn't back him up.
Abbott has been touting seizures of high levels of fentanyl and more than 11,000 criminal arrests as of April of this year. Yet an investigation by the Tribune, ProPublica and The Marshall Project found that the state's reported arrests include cases that had nothing to do with the border or immigration, and in fact included statewide drug seizures by troopers who are not part of the operation.
But the results have been mixed at best, and have drawn national attention as Abbott began busing detained migrants to northern US states in what appears to be politically motivated action as he is up for re-election in what was once thought to be a cake walk over Democratic challenger Beto O'Rourke. The Texas Tribune reports that the busing effort has cost Texas taxpayers 12 million dollars thus far.