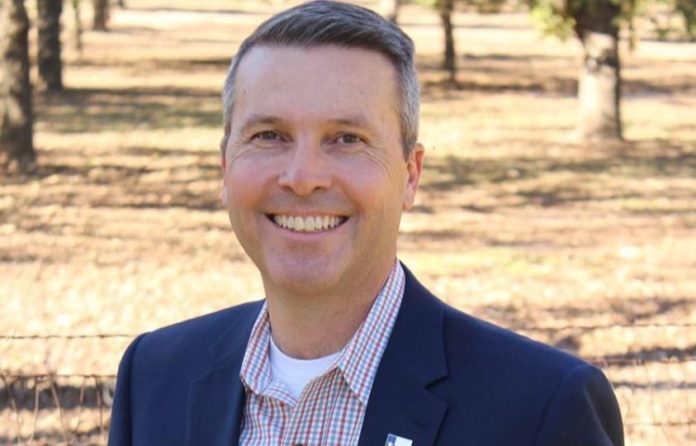 Texans deserve representatives that say what they mean throughout their campaigns and remain loyal to the positions they take in the process. With the most recent release of campaign contributions filed with the Texas Ethics Commission, questions surface whether Buckley is the "trusted" candidate he misleadingly convinced his district he could be during his primary run-off.

Over the months leading up to his primary run-off against Scott Cosper, Buckley slammed his opponent for taking funds from a "liberal" Republican, Texas Rep. John Zerwas. While Buckley's campaign sent out fliers to HD 54 voters, Buckley himself advocated that "the voters deserve to know the political leanings and history of a Cosper" and those who support him. Buckley told voters Cosper was supported by liberal minded Representatives and took money from liberal PACs.

The tides changed after Buckley grasped the primary win. Recent filings from the Texas Ethics Commission show Buckley took funds from "Friends of John Zerwas." It's the same PAC Buckley publicly shamed Cosper for taking money from.

According to the Texas Ethics Commission reports released on July 16th, Buckley received $3,000 from John Zerwas in June, after his campaign had disputed Zerwas is a fake conservative who supports anti-abortion, the Affordable Care Act, sanctuary cities and other Democratic measures in the Legislature.

The special interest and super PAC money doesn't stop there for Dr. Buckley. He has taken around $42,000 from political action committees that support single issue campaigns, and will expect Buckley to return the favor if he makes it to Austin.

According to data released from the Pew Research Center, 76 percent of Americans say money has a greater influence on politics today than ever before. As Texans continue to feel uneasy about the significant impact special interest money has on the legislative outcomes, Buckley has already shown that he can be easily convinced when it comes to taking money for his own campaign.