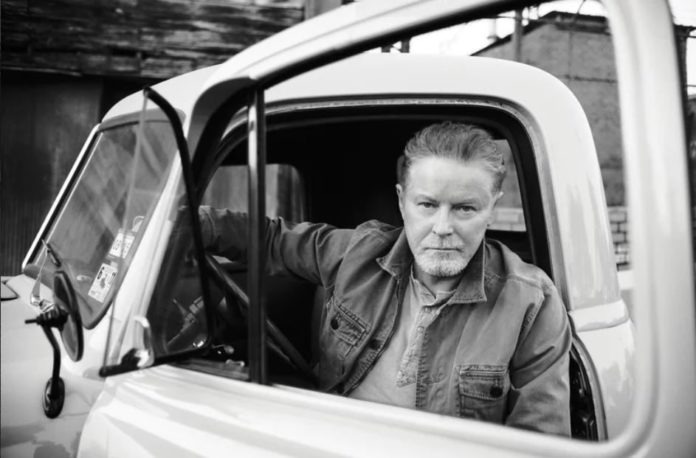 Image via DonHenley.com
A few candidates vying for seats in Austin after the November 6 election got a boost from a rock 'n' roll star this year.
Don Henley – yes, the guitar shredding crooner who founded the Eagles – has donated money to Texas Democrats running in this fall's election, according to filings with the Texas Ethics Commission.

Henley's biggest donation this year is $40,000 to the Sierra Club Political Committee of Texas, followed by $35,000 to the Texas League of Conservation Voters. Both organizations are aimed at supporting environmentally friendly candidates and politicians.
The rock star also donated $10,000 to Beverly Powell, $10,000 to Rita Lucido, $10,000 to Rebecca Bell-Metereau, $10,000 to Julie Johnson, and $10,000 to Kimberley Olson.
Powell is the Democratic candidate running against incumbent State Senator Konni Burton (R – Colleyville) for Senate District 10. Lucido is the Democratic candidate running against incumbent State Senator Joan Huffman (R – Houston) for Senate District 17.
Bell-Metereau was defeated by Erin Zwiener in the May Democratic primary. Zwiener is running for the Texas State House of Representatives against Ken Strange, the Republican nominee for House District 45. Julie Johnson is the Democratic nominee challenging State Representative Matt Rinaldi (R – Irving) for his House District 115 seat. Olson is looking to unseat Texas Agriculture Commissioner Sid Miller.
Henley also donated $5,000 to Nathan Johnson, the Democratic nominee running to unseat State Senator Don Huffines (R – Dallas) for Senate District 16.
While known for playing and singing Eagles songs, Henley has been political in the past. While performing his song "Too Much Pride" on Stephen Colbert's The Late Show in 2015, he directly called out Trump.
"You don't have to be right, Donald, all the time," Henley sang on the show, reports Billboard. "Now listen Mr. Trump, empires rise, and empires fall, you stick around here long enough you'll see it all."
Henley's also known for his environmental work, as the National Endowment for the Humanities points out in awarding him the National Humanities Medal in 1997.