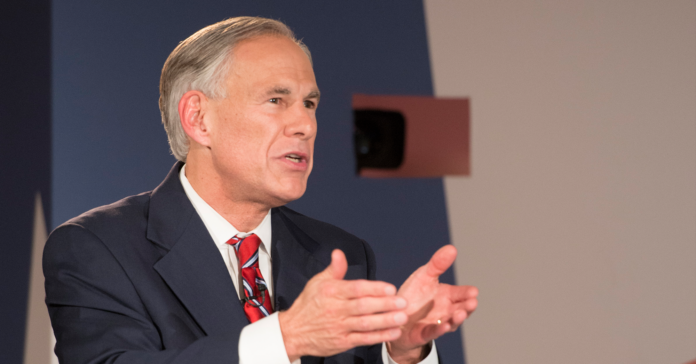 The month of June has seen spikes in coronavirus cases and hospitalizations in Texas.
Gov. Greg Abbott will address the rises in hospitalizations and coronavirus cases at 2 p.m. today. Last week, RA News reported on the rise of cases across the state and on hospital capacity.
Last Tuesday, Executive Vice Chancellor for Health Affairs of the University of Texas System Dr. John Zerwas provided a presentation on the hospital capacity in Texas. You can view it here.
This story will be updated as we have more information. More news on increasing hospitalizations and what that means for Texas can be found here and here.
(This story was updated on June 22, 2020)
The number of Texans hospitalized with COVID-19 has doubled since the start of June, but Gov. Greg Abbott wants to keep businesses open.
While addressing the rise of positive cases and hospitalizations in Texas in a news briefing Monday afternoon, Abbott urged Texans to wear masks.
"To state the obvious, COVID-19 is now spreading at an unacceptable rate in Texas," Abbott said.
Abbott once again encouraged Texans to follow the Minimum Standard Health Protocols established by the Texas Department of State Health Services (DSHS).
The governor displayed a graph that showed Texas now has up to 4,000-4,500 new daily cases of COVID-19. There were 1,500 cases each day in May. The positivity rate for testing in Texas is currently at 9%.
The 7-day average for hospitalizations has increased from 1,000 patients in April to 3,500 patients in June.
"COVID-19 remains a fast-spreading virus that will remain in Texas, the United States and across the world until treatments are available," Abbott said.
He said the early goal was to slow the spread to prevent hospitals from being overrun.
"We succeeded in that early goal," Abbott said, adding that hospitals continue to have the capacity to treat more patients.
"If the hospitalization rate or infection rate goes up too much, we have strategies to address it, other than close Texas again," Abbott said. "Closing Texas is our last option."
Executive Vice Chancellor for Health Affairs of the University of Texas System Dr. John Zerwas also was on hand for the news update.
"All our hospitals have said they are in a pre-surge state. Different facilities will be in different levels of need. All the areas have surge capacity plans out there, to the extent if they need to move into other areas, the state is ready," he said.
As the governor continues to hold tight to his decision not to retreat on reopening businesses, health officials are growing increasingly alarmed by the rising cases and hospitalizations.
Baylor College of Medicine infectious disease expert Dr. Peter Hotez believes Houston is on a trajectory to become the worst affected city in the nation.
"My observations if this trajectory persists: 1) Houston would become the worst affected city in the US, maybe rival what we're seeing now in Brazil 2) The masks = good 1st step but simply won't be enough 3) We would need to proceed to red alert," Hotez stated on Twitter over the weekend.
In a tweet shared by KHOU's Bill Bishop Houston Methodist CEO Dr. Marc Boom says he is, "…ringing the alarm bell loudly today after a significant uptick in hospitalizations from COVID-19 in Houston. Since Memorial Day, the number of hospitalizations in the TMC has more than doubled – with no relief in sight."
You can view numbers on hospital capacity here.
July 4
The Fourth of July is bound to bring people together, and Abbott said his executive order does allow gathering for the Fourth of July. He added that some parades and fireworks have been canceled.
"I think many would like to have a fireworks show. The good news is we are already seeing responses from local officials. We talk to local officials on a weekly basis," he said without giving any guidance on the holiday.
Masks
Abbott admitted to talking currently more about masks than he had in previous months.
"Additional data has shown wearing a mask is the most effective way to reduce the spread," he said. "If we do not start wearing masks, it can result in businesses shutting down … Our goal is to keep businesses open, and one of the most effective tools is to wear masks."
Abbott said he extended early voting because of the virus, and it is important to wear masks when voting.
"If people take the time to vote early, and when they do so wear a mask, it shouldn't pose a problem to being exposed to COVID-19," Abbott said.