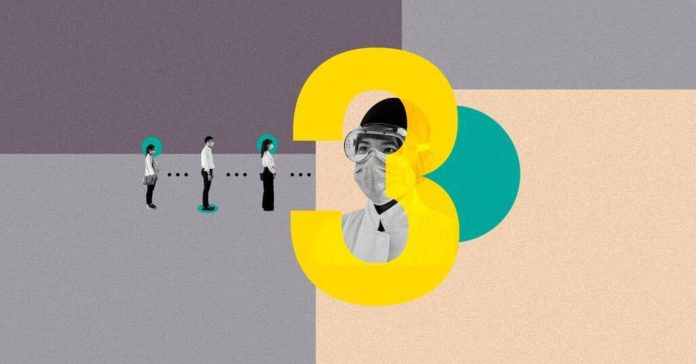 Texas broke two COVID-19 tracking records this week. On Thursday, the state saw its largest single-day increase in positive cases, 2,504, breaking the previous one-day record of 1,949 set on May 31. 
The state is also experiencing a rise in hospitalizations, a key indicator Gov. Greg Abbott has relied upon in deciding to begin his phased loosening of restrictions. At the time of implementation of Phase I of Abbott's plan, hospitalizations were holding steady. Now, about a month after Texas started to reopen, more people are hospitalized than at any other time since the state started tracking COVID-19 cases. 
Like the increase in positive test results, hospitalizations have been on a steady increase since Memorial Day.
Despite the increased hospitalizations, the state's tracking data indicates there is still a surplus of thousands of available hospital beds, intensive care unit beds and ventilators.
Still, the rising numbers have leaders at local levels concerned that Texas may be headed for trouble.
Harris County Judge Lina Hidalgo announced Thursday that the area is at Code Orange of a new color-coded COVID-19 Threat Level System. 
Code Orange is the second highest level and "signifies a significant and uncontrolled level of COVID-19 in Harris County, meaning that there is ongoing transmission of the virus and that testing and contact tracing capacity is likely sufficient to meet demand," according to information available on the system's website. "At this level, residents should minimize contact with others, avoiding any medium or large gatherings and only visiting permissible businesses that follow public health guidance."
Like the state as a whole, hospitalizations in Harris County are at an all-time high and climbing.
Hidalgo warned of a possible disaster if the situation does not improve.
"The only way out of this crisis is for the community to work together," Hidalgo said at a Thursday news conference. "It is in the public's hand to prevent us from having to go to Level One, to crisis."
Dr. David Persse, director of the Houston Health Department, said the patients are trending younger than before, which he attributes to people getting out more since Abbott allowed businesses to begin reopening.
Texas' other major metropolitan areas are also experiencing surges in new cases and hospitalizations.
Dallas County reported a record 312 new cases Thursday.
"Of more concern is the increase we've seen over the last three days in hospital census for COVID-19 and sustained high ER visits for COVID-19-like symptoms," Dallas County Judge Clay Jenkins stated in the Dallas Morning News.
In San Antonio, health officials are warning that the Alamo City is entering a second wave. The 192 new cases reported for Bexar County Thursday was a single-day record. As Persse noted for Harris County, the cases in the San Antonio area, especially in Hays County, are trending younger.
This week also marked three days of new case count records in the Austin area as well as a sharp increase in hospitalization numbers and ICU and ventilator use.
During a Facebook Live update Thursday, Austin Emergency Medical Services Director Dr. Marc Escott said the trends are concerning. 
"We've seen in other circumstances, New York, Italy, China — other places around the world — that once we enter this trajectory, it is very difficult to get out," he said.
Escott said it is important for people to continue to protect themselves and those around them.
The surge in numbers around the state has not prompted any slowing of Abbott's Open Texas plan. Starting today, restaurants are allowed to increase occupancy to 75%.