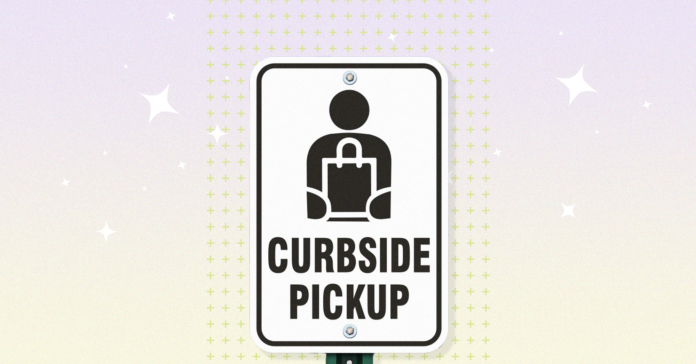 Shopping is different now, and retailers need to stay focused on safety and meeting shoppers' needs. Curbside and other pickup options are part of a new normal.
Consumer spending fell 13% in April, and a long recovery from the impact of the coronavirus is predicted, the Wall Street Journal reported.
The coronavirus pandemic may affect stores' interiors and online spaces.
Because the virus can linger on surfaces, shoppers may want to look but not touch. That changes how people try on clothes, and stores are adding touchless payment systems, CNBC reported.
Another big concern is personal space. Some stores have been placing stickers on store floors to encourage shoppers to stand at least 6 feet apart.
Shoppers may also notice changes at fitting rooms. Some are closed. Macy's will hold clothes that have been tried on for 24 hours before putting the items back on racks.
Brands and businesses may expand their e-commerce platforms to include virtually trying on clothes as part of the online shopping experience.
It's never been a better time to support small businesses as they face the challenges that come with reopening and rebuilding.
Some retailers that already have had a handle on digital shopping or have an established consumer base have been able to remain steady through the pandemic. RA News reported in April that Denton, Texas-based Sally Beauty was able to adjust quickly to the pandemic's restrictions.
As brands change their business models, basing those on convenience and safety, the pandemic has highlighted what brand awareness is all about. How a brand affects its customers is what matters.
New online consumers have helped to drive sales during the pandemic, WWD reported, and stimulus checks are also impacting online sales.
"If organizations root their business and marketing decisions in how they can help the customer, they will fare better in the end," Nathan Richter, vice president of strategy and Insights at Dynamic Yield told WWD.
Thursday during a segment of Inc. Real Talks, Kendra Scott, founder, designer and CEO of Kendra Scott LLC said her own company has been through a lot of change during the pandemic. 
"We've had to pivot, we've had to be agile, and we've had to get back to that start-up mentality," she said.
As scary as it's been for every business, Scott said, "don't focus on the business, focus on the customer." She advises thinking about where your customers are in this moment and how you can serve them, how can your company bring your customers joy, and how can businesses connect.