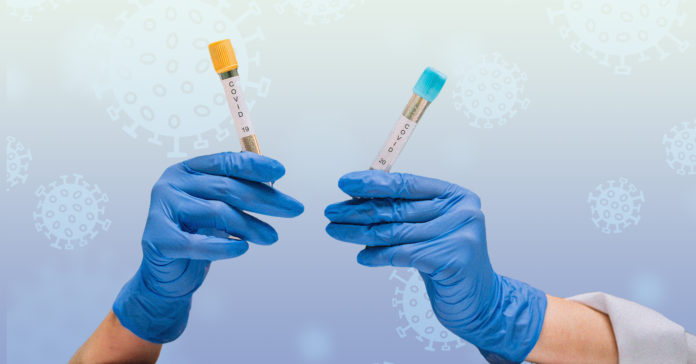 A check of testing activity finds Texas is still not meeting the coronavirus testing levels called for in Gov. Greg Abbott's report on reopening Texas released on April 27.
Page 12 of the report states that "the level of testing needed to fight — and defeat — COVID-19 is unprecedented in history and poses a great challenge, but Texas will rise to that challenge, knowing that the health and safety of our neighbors, our first responders, and our loved ones depends on it."
The report indicated that "Texas has maximized testing capacity to perform 15,000 – 20,000 tests a day, with a goal to reach 30,000 per day in the near term with rapid turnaround."
However, what was envisioned on April 27 isn't borne out by the data.
Using COVIDtracking.com, Reform Austin has been tracking testing since Abbott's announcement a little more than two weeks ago, and we found there hasn't been one day when there were 30,000 tests reported for Texas. In fact, almost half the time the state isn't even hitting 15,000 tests a day, and two days since April 27 there were fewer than 10,000 tests done. 
While testing lags behind the levels promised, the state is still seeing its case count increase faster than it was before Abbott's announcement.
Since April 27, when the plan to reopen Texas was unveiled and May 11, there have been 10 days when the number of new cases surpassed 1,000, compared with the previous 15-day period, when there were no days when more than 1,000 new cases were reported.
There have also been more deaths from coronavirus since Abbott announced his plan than before — 408 in the 15 days prior to April 27, and 452 in the 15 days that followed.
Abbott said in his report, "COVID-19 is a formidable enemy, but Texans don't shrink from a fight. By continuing to focus on and expand our testing capabilities, Texas is surely and steadily winning that fight."
At this point, however, the numbers indicate Texas isn't winning that fight.
What the governor has said privately appears more in line with reality. As Reform Austin reported last week, he conceded in a leaked audio recording that cases could be expected to go up as the stay-home order ended and other restrictions were relaxed. 
From the beginning, Texas has ranked dead last or near last among U.S. states when it comes to the number of tests being done.
Critics have pointed to the lack of testing as evidence that Texas should not be moving to reopen just yet, but Abbott has said he based his plan on the percentage of tests coming back positive rather than the overall number of tests being done in making his decisions.
Even using Abbott's own barometer, the situation has changed since he made his announcement, rising from a 5% positivity rate on April 27 to 7.7% on May 11. Abbott has indicated that a positivity rate of 10% is when there is reason for concern.
"If you were to go back earlier in the April timeframe, you would have seen that the positivity test rate was closer to 10%. In fact, sometimes over 10%," Abbott said in announcing the reopening of hair and nail salons, barber shops and public swimming pools last week. "If the positivity test rate is more than 10%, that's one of those red flags that we begin to look at, not if it's just a one-off day of testing more than 10% positive, but if there are multiple days that a trend line begins."
As late as Monday, Abbott appeared to still be looking for ways to bump up the state's testing, announcing a new directive to test 100% of residents and staff in all Texas nursing homes. At the same time, the state has continued to refuse to reveal which nursing homes have cases.
The Centers for Disease Control and Prevention has stepped in and ordered nursing homes to provide that information. The new federal guidelines require facilities to report their numbers to the CDC weekly. They're also required to inform residents and families of new cases by 5 p.m. the next calendar day. The public will be able to view the numbers at https://data.cms.gov/.  
So far, 39,869 Texans have tested positive for COVID-19, and there have been 1,100 deaths. Texas passed the 1,000 mark for fatalities over the weekend.