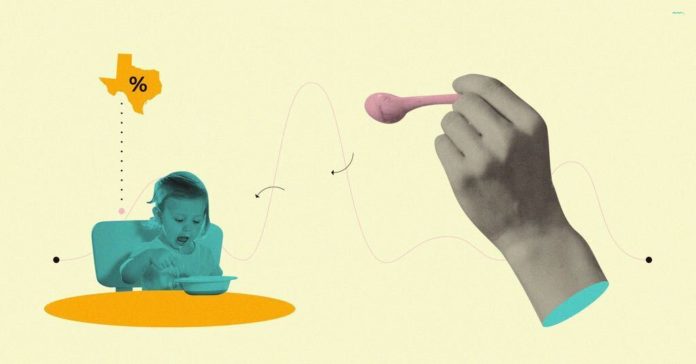 It has been unclear throughout the pandemic how many children who go to child care centers in Texas have been infected with the coronavirus. But the Texas Health and Human Services Commission revealed Thursday that the number of self-reported COVID-19 cases among children enrolled in Texas child care facilities since March is 1,120.
The number of child-care workers who are known to have tested positive for COVID-19 is 2,214. The commission released the statistics along with others in a series of spreadsheets. The care-care spreadsheet also includes the latest data on the child care facilities' names, addresses and counties. The child care facility category includes licensed child care centers, school-age programs, and before or after-school programs
Also on Thursday, new cases of coronavirus were reported in 14 children and 14 employees.
Although hospitalization rates for coronavirus are lower for children than adults, a report in early August from the Centers for Disease Control and Prevention states that, "reinforcement of prevention efforts is essential in congregate settings that serve children, including child care centers and schools."
Early in the pandemic, child care centers had closed but remained open for essential workers with children. Gov. Greg Abbott's executive order for phase 2 of reopening Texas included child care centers on May 18. In July, RA news reported that the Texas Health and Human Services Commission released new emergency rules for child care centers.
Until this week, data has been limited on positive cases statewide, and as the school year begins, parents may still be wary and wondering whether it is safe to have their children at child care facilities. This data may provide some guidance on where cases have been present.
Coincidently, the data available about child care facility cases was made available just as the Texas Education Agency confirmed it will be collecting data on coronavirus cases in schools for the fall 2020-2021 school year. The data on positive cases will be made publicly available on the state health department's website, to distinguish if those cases took place in school communities are remote or learning on campus, the Austin American-Statesman reported. This plan will be up and running by Sept 1.