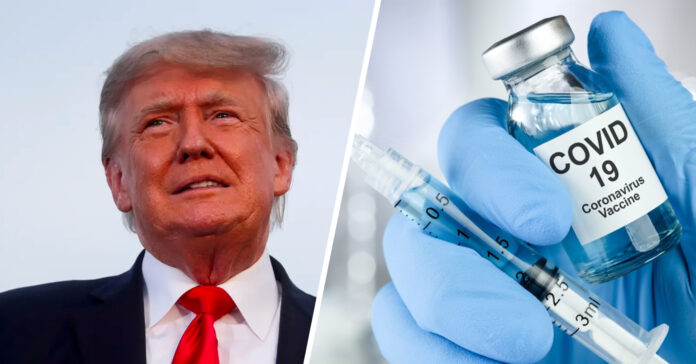 On Sunday, former President Donald Trump appeared on Fox News host Bill O'Reilly's "History Tour," where he announced he had received a COVID-19 booster shot and was in favor of the vaccine.
This was a change of character for Trump, who had repeatedly sent mixed messages about the COVID-19 shot to his followers.
According to Insider, Trump first encouraged Americans to get vaccinated months after the first vaccine was developed and had privately received his vaccines in January, before he left office.
At the event, Trump noted the COVID-19 vaccine was developed under his administration. ""Look, we did something that was historic, we saved tens of millions of lives worldwide when we, together, all of us, got a vaccine done," Trump said.
Trump was cheered on throught the interview, especially when he opposed vaccine mandates. But shortly after the crowd's reaction shifted and the former President was booed when admitting he had gotten a booster shot.
"Don't, don't, don't," Trump said, trying to calm down the crowd's reaction to his pro-vaccination confession.