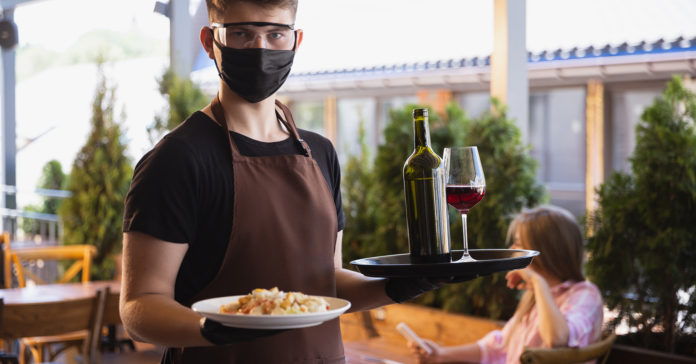 Ten business owners in El Paso are suing County Judge Ricardo Samaniego over his two-week stay-at-home order and shutdown of all non-essential businesses. They are backed by Texas Attorney General Ken Paxton and El Paso Mayor Dee Margo, who argue that Samaniego's order is illegal and inconsistent with Gov. Greg Abbott's COVID-19 orders.
El Paso has set up its fourth mobile morgue, hospitals are at 100% capacity and first responders are at a breaking point due to a COVID-19 situation that is surging out of control.
One local health official worries that they will need to start rationing health care.
"We're continuing to expand," in terms of cases, said Dr. Richard Lange, president of the Texas Tech University Health Sciences Center El Paso, in the Dallas Morning News. "It's not on the immediate horizon, but obviously if we don't get this under control at some point that will happen."
In the meantime, business owners find themselves between a rock and a hard place. If they follow Margo's recommendation and stay open, they could be fined, but if they abide by Samaniego's order and close, they stand to suffer losses and spoiled supplies, and they won't be eligible for reparations in the event the courts find Samaniego acted illegally.
"This political situation has caused so much confusion for our employees and guests," said Jose Heras, vice president of El Taco Tote and president of the El Paso Chapter of the Texas Restaurant Association. "Confusion is causing fear, and fear is hurting sales, and that harms everyone."
The association is asking the courts to issue a restraining order to prevent businesses from being fined while the legality of Samaniego's order is decided.
"It's a lose-lose situation for us, and all of the other local businesses that have been put in this situation," said Vanessa Duran, co-owner and general manager of L&J Café. "For now, we are staying open to sustain our family business, and we will continue to follow all of the state's safety protocols like requiring masks, social distancing, and frequent sanitation. We truly wish it were different, but we're making the best decisions we can for our family, our employees, and the community that depends on us."
The first court hearing in the legal dispute is scheduled for Wednesday.