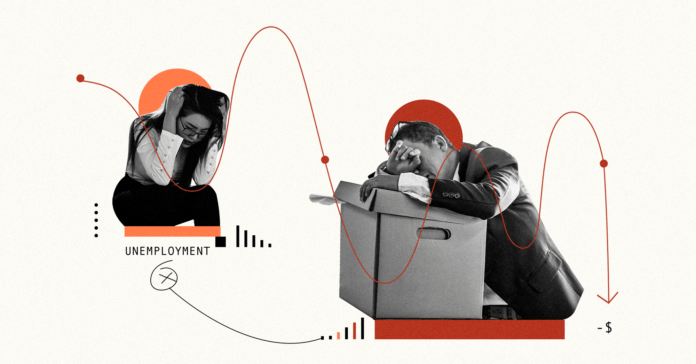 Hundreds of Thousands of Texans are starting the week off with a major hit to their finances. The extra $600 a week of unemployment benefits included in last spring's pandemic stimulus bill ran out on Saturday. State unemployment benefits continue, but without the extra $600 a week from the federal government, the jobless now have $2,400 less to work with in making ends meet each month.
Congress is continuing to discuss a new stimulus package, but extra unemployment benefits remain a sticking point with Democrats wanting to continue the extra $600 a week and Republicans wanting to offer something less.
Even if negotiations yield a new deal, there is going to be a gap in benefits, and the funding levels may be much lower than the $600 a week included in the first stimulus package.
In addition, states will need time to ramp up again.
It all combines to create a situation that has left thousands in Texas and millions across the nation very anxious about their futures.
"It's helping me make my mortgage every month," Marney Mason told the Texas Tribune. "I haven't fallen behind on that. It's helping me pay the bills, my car payment. Feed the family. I mean it. Without it, things would be almost too tight to take."
There are some actions the unemployed can take and some steps you should try to steer clear of.
First and foremost, keep looking for employment.
Next, scrub your expenses. This involves a top-to-bottom audit of where your money is going every month.
Cancel any autopay subscriptions. Netflix, Hulu, lawn service and that gym membership are nice, but they will have to go for now.
Look for a better electricity plan and crank the thermostat to save on air conditioning costs.
Talk with your cellphone and wireless provider to make sure you are on the cheapest plan possible. You might even be able to cancel Internet service and make use of free wifi options at a nearby coffee shop or public facility.
The same goes for your car insurance. There is likely more affordable coverage out there.
You should also make an appointment with your lender to ask about any mortgage relief or have a chat with your landlord about possible payment options.
Mortgage borrowers are legally entitled to a forbearance of up to 12 months on their mortgage payments right now. Most auto lenders and credit card companies are eager to work with struggling borrowers as well.
Credit cards are an option, but you must be careful with them. Otherwise, you will create more problems down the road. If you have to live on credit for a short time, choose a card with a zero percent introductory rate to avoid compiling interest on top of the debt.
Using any savings you have or borrowing from family members who are better off should happen before you decide to take on debt.
If putting food on the table becomes an issue, help is available. Most communities have food banks and there is governmental assistance available to help pay for groceries. In Texas, it's called the Supplemental Nutrition Assistance Program, or SNAP. Residents receiving SNAP benefits are given the Lone Star Card to use as a debit card when buying groceries.
Another place to go for help is 211.org, a comprehensive source of information about locally curated social services.
Finally, tapping into your retirement account should be avoided at all cost. Only do this as a last resort.