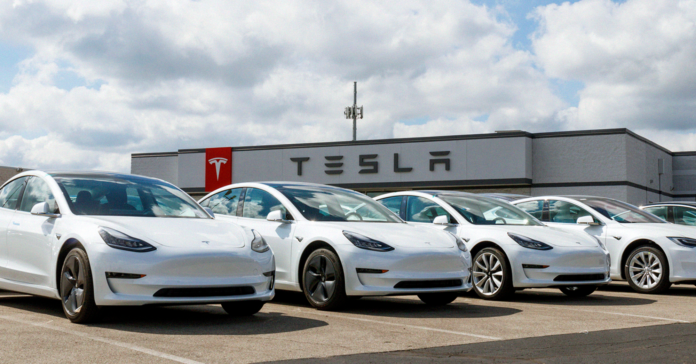 Tesla CEO Elon Musk threatened to relocate the company to Texas or Neveda due to a clash with health officials over COVID-19 shutdown orders of the Tesla plant in Northern California.
The ruffled feathers appear to have smoothed a little in California, but state and local Texas leaders see lingering uncertainty as an opportunity to roll out a welcome mat.
"Our city's long-standing history of industrial innovation and corporate collaboration offers unmatched advantages for production and growth, and our large consumer market provides direct access to a valuable customer base," Houston Mayor Sylvester Turner stated in a letter to Musk.
"Hey @elonmusk Cali is so yesterday — #FortWorth is NOW. We have more available land than any other major city in #Texas," tweeted Fort Worth Mayor Betsy Price.
Musk is "genuinely interested in Texas and genuinely frustrated with California," Gov. Greg Abbott said in a television interview last week. "Texas would be a perfect place for Tesla to come to." 
Musk, who is also CEO of SpaceX, filed a federal lawsuit against Alameda County to overturn shutdown orders, which he claims unconstitutionally blocked the Tesla plant in Fremont, Calif. from restarting operations even as other parts of the state had opened up. 
"Frankly this is the final straw," he lashed out in a tweet. "Telsa will now move its HQ and future programs to Texas/Nevada immediately." Whether any manufacturing remains in Fremont depends "on how Tesla is treated in the future. Tesla is the last carmaker left in CA," he tweeted.
Musk then defiantly reopened the manufacturing plant last week and challenged law enforcement officers to arrest him.
Alarmed that Musk might carry out his threats to move the company out of state, California leaders reached an agreement that allowed the Tesla plant to lawfully reopen this week.
Fremont Mayor Lily Mei acknowledged concern about "potential implication for our regional economy" if provisions are not made for Tesla and other manufactures to resume operations. 
Movers
While it is uncertain whether Musk will relocate, Tesla would follow the lead of thousands of companies that have left California for Texas or other states.
There are considerations such as disruption of operations and impact to investors that could prevent the publicly traded company from moving its only U.S. assembly plant. 
But should Musk follow through on his threats, Texas or Nevada would be logical moves because both are home to Tesla and SpaceX facilities. Tesla's Gigafactory is in northern Nevada, and rocket and spacecraft manufacturer SpaceX has operations near Brownsville, Texas.
Also, Austin and Tulsa, Okla., have been finalists for a new Tesla electric vehicle assembly plant.  Electrek, a website about the electric vehicle industry, reported recently that Austin has been selected the winner. 
California Departures
California leaders have watched the exodus of some its largest companies during the past two decades.
More than 25,000 businesses relocated to Texas, bringing more than 300,000 jobs between 2000 and 2013, according to a report from the Dallas Federal Reserve. The majority of the relocations came from California, accounting for one in three jobs arriving in Texas.
"California companies leave because the state's business climate continues to worsen, particularly with the harsh employment, immigration and spending measures, that Gov. Gavin Newsom has approved" corporate relocation consultant Joseph Vranich said in a statement. "I foresee more exits because California politicians have a level of contempt for business that has reached epic lows."
Vranich's company, Spectrum Location Solutions, released a recent study that showed 660 California companies moved 765 facilities out of state in 2018 and 2019 p. Texas was the biggest beneficiary, followed by Arizona, Tennessee, Colorado and Nevada.
The study cites the high cost of living in Los Angeles and San Francisco as top reasons companies and their employees choose to leave.
The study was released after the announcement that Charles Schwab is moving its corporate headquarters from San Francisco to the Dallas-Fort Worth area as a result of its $26 billion deal to buy TD Ameritrade. The company plans to consolidate operations at its new suburban campus later this year. 
Other recent high-profile relocations from California to Dallas-Fort Worth include pharmaceutical distributor McKesson, convenience store supplier Core-Mark and Toyota Motor North America.
The Dallas-Fort Worth region is home to the state's highest concentration of Fortune 500 headquarters and ranks third in the nation behind New York and Chicago. Houston ranks fourth nationally. 
But all of Texas' major metropolitan areas have benefited from recent corporate relocations.
The Texas Governor's Office touts absence of personal income tax and business-friendly policies as reasons the state is a magnet for corporate relocations.
Whether Tesla will join the ranks of relocated California companies remains to be seen.
"We are closely monitoring the news out of California, but we have nothing to report right now," said Mike Rosa, senior vice president of economic development for the Dallas Regional Chamber of Commerce.