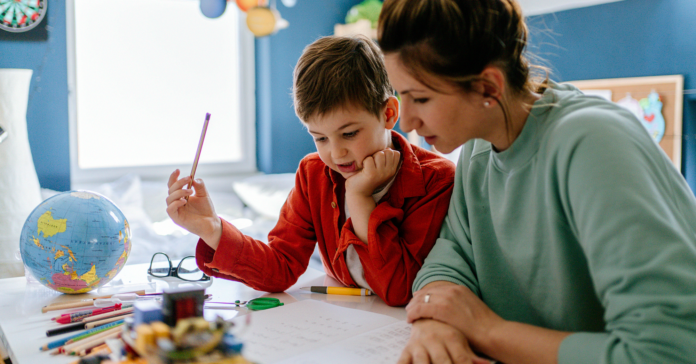 As the school year comes to an end, the Texas Education Agency is providing parents the option of testing their children's academic skills for any lag resulting from at-home learning during the pandemic.
Gov. Greg Abbott shut down schools across Texas in late March. School districts have provided online introduction and some have sent by mail curriculum packets to students. But did the changes affect students' performance?
For parents who may be curious about how their child did this year in school, the TEA has an optional end-of-year assessment you can register for here.
"This free diagnostic tool will highlight the student progress that has been made, while also bringing to light any gaps that may have emerged during this atypical school year," the TEA noted in a news release about the tests. "The results of this optional testing will provide valuable data that informs further instructional support school systems can provide this summer and into the coming school year."
The TEA is stressing that it is not requiring these end- of-year assessments and will not collect testing data for any accountability purposes. It also isn't clear if a student would be required to take the test if his or her district opts in.
Some people are not impressed with the move.
Clay Robison, spokesman for the Texas State Teachers Association, said the testing is a bad idea.
"Even though Gov. Abbott called off STAAR testing during this health emergency, the education commissioner found a way to trot it back out, " Robison wrote in an email to RA News on Tuesday. "The Texas Education Agency is proposing that students can take old STAAR exams, and TEA can use the scores to research the statewide educational impact of the current crisis to better prepare for the next school year."
Robison questions the promise that the data will not be used somehow.
"If districts or students choose to take the tests, the results allegedly could be used to measure student progress, or lack thereof, during the pandemic," he wrote.
Robison said the STAAR never has been an accurate measure of student progress.
"STAAR reflects only a student's ability to take a test, and that is what this optional gimmick would do. Students, parents and educators are still dealing with a lot during this crisis, and they don't need STAAR, even in an optional form. Standardized testing is standardized testing," Robison added.
Whether parents will opt-in to this testing may vary widely.
"Some parents may be hesitant to test their children because any slide might be a direct reflection of the parents' efforts to support their students' learning at home," said Autumn A. Arnett, vice president of communications at the Texas Public Charter Schools Association.
But other parents might be eager to see where their children are falling behind so they can supplement those areas over the summer.
"This time has wrought a lot of uncertainty, and a lot of families are facing hardships because of it; for families like these, thinking about whether their kids fell behind while schools were closed is probably not top-of-mind," Arnett said.
"I think school districts realize that there's likely to be a considerably greater slide this year. Many are already thinking about extending the 2020-2021 school year," said Arnett. "But this is also a unique opportunity for us to take a look at our education targets as a whole and re-evaluate what 'behind' really means in the midst of a global pandemic."
"How can we create metrics that are more equitable and better consider all of the factors impacting student learning — access to quality food; stable housing; reliable technology, including devices and internet access; social-emotional needs; teachers' growth vs. deficit mindsets as it relates to their students," Arnett said. "There are so many factors that don't go into our current target calculations, and this pandemic has again highlighted out inequitable our education system as a whole — but I'm excited about the possibility to go back to the drawing board with what we're learning and seeing through this crisis!"
The assessments will be available online and in a printable PDF format. Students can access the tests at home using a web browser. Districts may also print PDF versions of the tests from the testing platform and send those to students and parents along with the paper answer documents.