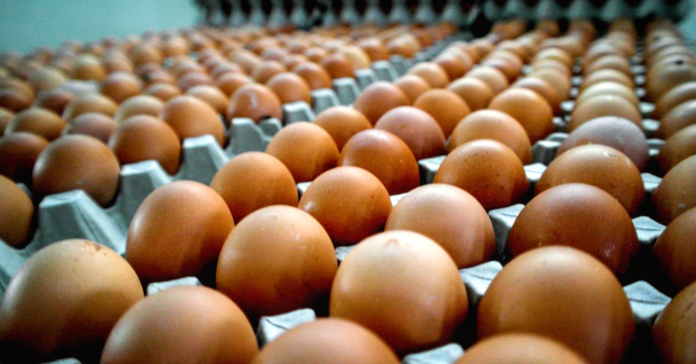 Texas Attorney General Ken Paxton has filed a lawsuit against Cal-Maine Foods, Inc. for alleged price-gouging during the COVID-19 pandemic. The suit accuses the U.S.' largest egg producer of raising the price of its eggs by around 300 percent in the absence of any supply issues or significant disruptions.
"No one is exempt from price gouging laws in Texas, including suppliers of grocery stores and pharmacies," said Paxton. "My office will not tolerate any person or business taking advantage of hardworking Texans. Those who violate the Texas Deceptive Trade Practices Act will be met with the full force of the law."
Reform Austin previously reported on the thousands of complaints for price gouging that have been submitted to Paxton's office since the pandemic began. Cal-Maine is believed to be the second company Paxton has sued. Auctions Unlimited of Houston is accused of gouging the price of much-needed protective masks.
In a statement to Reform Austin, Cal-Maine spokesperson Jeff Eller called Paxton's allegations grossly unfair and without merit.
"The domestic egg market is intensely competitive and highly volatile," wrote Eller. "For decades, we have priced most of our sales off an independent, third-party market quote published by Urner Barry Publications, Inc. We have no control over this market quote, and it fluctuates wildly from week to week and sometimes day to day. We have been consistent in our pricing practices whether we sell at a profit or at a loss. We will vigorously defend ourselves from this government overreach into agriculture and look forward to speaking more in the future."
Under the Texas Deceptive Trade Practices Act, price-gougers may be required to reimburse consumers and may be held liable for civil penalties of up to $10,000 per violation, with an additional penalty of up to $250,000 if the affected consumers are elderly. Texans who believe they have encountered price gouging or disaster scams should call the attorney general's toll-free complaint line at (800) 621-0508 or file a complaint online.