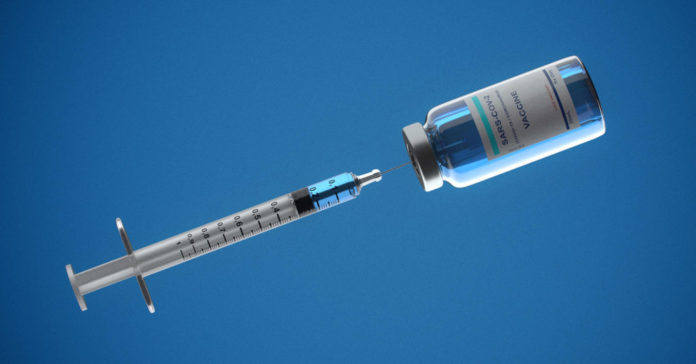 On Wednesday, Governor Greg Abbott's office announced the launch of the State Mobile Vaccine Pilot Program to speed up the COVID-19 vaccination efforts in underserved and rural Texas counties. Abbott's office said Texas National Guard teams will be deployed in five areas including DeWitt, Marion, Real, Sherman, and Starr.
President Biden's national coronavirus vaccine plan includes the deployment of FEMA and the National Guard. In an attempt to turn around the country, Biden's COVID-19 vaccination plan includes a goal of 100 million vaccines administered within the first 100 days of his presidency. 
This announcement from the governor's office comes after Gov. Abbott tweeted this week about how "rural Texas counties are leading the country in vaccination rates in Texas," however this success is not happening everywhere in the Lone Star State.
For many Texas' rural communities the outlook on vaccine distribution has looked very different, in fact, dire.
Here we narrow in on how Bastrop County, one of the fastest-growing rural counties in Central Texas, is coping during the crisis.
Desmar Walkes M.D., Bastrop County's local health authority, said supplies are limited and the county has been impacted by the lack of vaccines. According to Dr. Walkes, "Vaccines can be a game changer and we do not have enough. Urban communities are dependent on workers who commute in from areas in surrounding rural counties where home prices are affordable.
"This economic ecosystem is strained by lack of vaccines…we have to take all of the science and epidemiologic wisdom we have at our disposal and make every dose count. We have to dampen the next wave as best we can."
Bastrop County has taken vaccination into their own hands and has built their own hub. Walgreens is collaborating with the Vaccine HUB in Bastrop County to get the vaccine into arms as soon as possible, Dr. Walkes confirmed.
Walkes says this partnership has given the county the ability to protect healthcare workers, essential infrastructure workers, seniors and the at risk communities.
"This partnership and the strong community volunteer coalition provided by Bastrop County Cares have made our HUB successful," Walkes added.
Walkes confirmed that right now there are 40,000 people on the county vaccine waiting list. 
"As the vaccine becomes available, we will contact them by email, text, or phone to sign up for an appointment. They only have to register once with their own email address," Dr. Walkes explained.