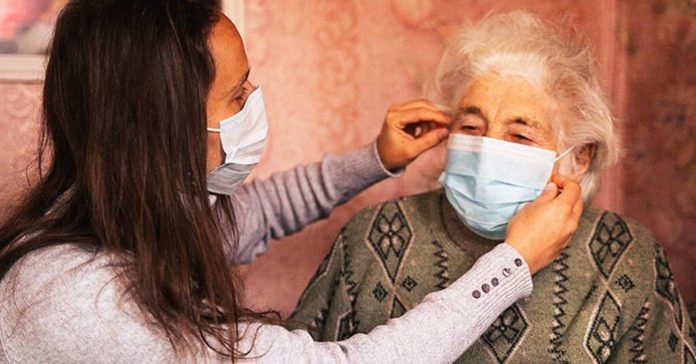 Out of the more than 1,200 nursing homes in Texas, only 27 have applied for approval to have visitors again. Just 12 of those 27 have received state approval. Nine have been denied, and the remaining four are still waiting on a decision.
A far larger number, 545, assisted living centers have applied to resume visitations. About 20 of them have been denied. Another approximately 20 were approved and then had the approval rescinded. The rest have been approved, some for outdoor visits only, or are awaiting a decision.
Faced with mounting pressure from families and state lawmakers, the Texas Health and Human Services Commission announced Aug. 6 it was easing the restrictions that had prevented in-person visits at nursing homes and other long-term care facilities since the start of the pandemic.
To obtain approval, facilities cannot have had any staff members with COVID-19 for at least two weeks and no active cases in residents. In addition, staff are required to be tested weekly. Visits have to be outside, a difficult prospect for the elderly who cannot withstand the heat and humidity, and they must be monitored by staff. There can be no hand holding or hugging. Social distancing is required.
There is an exception to the outdoor only rule for assisted living centers, many of which have been approved for indoor visits.
According to the Aug. 23 report from HHSC, 646 Texas nursing homes and about 300 assisted living centers still have active COVID-19 cases among either residents or staff. Cumulatively, 22,234 nursing home residents and 2,360 assisted living center residents have been infected since the pandemic began. 
It appears that testing is the biggest hurdle nursing homes are having difficulty getting over because it is very expensive.
Focused Post Acute Care Partners, which operates 31 nursing homes across Texas, is spending about $300,000 a week to test staff, the Dallas Morning News reported.
In the meantime, families are angry and frustrated.
About 17,000 people have signed a petition calling on Gov. Greg Abbott and the HHSC to designate family members as essential caregivers and give them the right to visit their loved ones.
While they wait, the Facebook group Texas Caregivers for Compromise – Because Isolation Kills, Too and others like it continue to be a place for support for those with loved ones in nursing homes. 
"My mom passed and I could not visit her," posted the son of a deceased nursing home resident on Facebook. "I am heartbroken. I had a heart attack soon after nursing homes stopped visitation. Mom had dementia and was bedridden. I fed her twice a day for 10 years. I feel so guilty for not being able to care for her. Texas had inadequate care for the elderly long before COVID-19 took my mom's life."
In addition to the petition to the governor, the Facebook group is working to organize a public awareness campaign of sorts via a traveling display of 300 bright yellow signs each of which display the names of one nursing home resident who has died or is still living in isolation. The signs are placed together in a big yard for a few days and then moved to another location.
There has been no indication from Abbott of a further easing of the visitation restrictions any time soon.