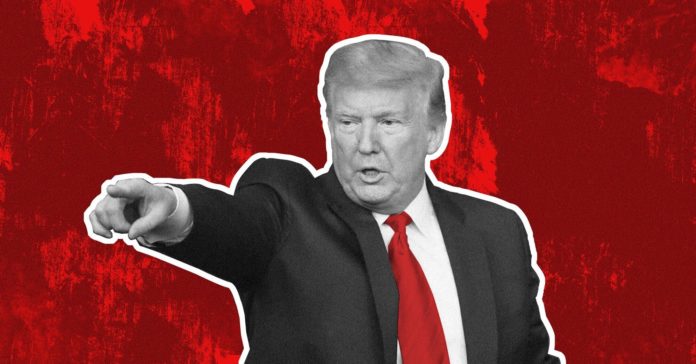 U.S. Rep. Dan Crenshaw (R-Houston) is the only Texan listed as a speaker for this week's GOP National Convention. Rice University Political Science professor Mark Jones doesn't read too much into it. He says it has more to do with the disorganization than it does any sort of signal about what Republicans think of their chances in Texas in November.
Jones does not expect the GOP to outdo the performance turned in by Joe Biden and the Democrats at their national convention last week, mainly because President Donald Trump doesn't care about "anything that does not directly involve him." He is less concerned about the more partisan aspects of such an event.
"The best thing for the Republican Party is that the convention come and go relatively quickly with the least amount of controversy as possible," said Jones.
Jones said there may be some moderate Republicans, a very small number of about 5%, who are wavering in their support of Trump. He says if there is anyone who can be swayed by what the Republicans do this week, it is that group, which could be the difference between Trump winning or losing Texas. However, he notes that the nation's attention will likely be focused on the storm activity in the Gulf.
There is some disappointment being expressed about the lack of a new party platform. According to a resolution from the Republican National Committee, the party is instead reaffirming its support for Trump and his policies.
"This is a mistake folks. Parties should revolve around principles, not personalities. It's always a good exercise to flesh out those principles every four years. Especially in an election like this one where we could draw a stark contrast to the Dems extreme & reckless policies," wrote State Rep. Matt Krause (R- Fort Worth) on Twitter.
Although dramatically scaled down, the RNC will have more live events and in-person meetings of delegates than the DNC, which was done entirely online due to concerns about increased spread of COVID-19 at such a large gathering. Convention attendees will be required to wear masks, and COVID-19 tests were required before arrival.
The announced lineup for the four-day meeting shows Trump and members of his family planning to make appearances every night.
"The RNC Convention will be four days of lifting up the stories of everyday Americans who have been empowered thanks to President Trump's policies and record of fighting for them," Republican National Committee press secretary Mandi Merritt said in a statement. "While the DNC has focused on division and negativity, the RNC will honor what makes our country great and celebrate four more years of historic progress under President Trump."
"In a message to Texas Republicans from the convention in Charlotte, N.C., party chair Allen West wrote, "The focus will be on America; the land of opportunity, land of heroes, land of promise, and land of greatness.
"There is no debate that last week's Democrat (Socialist) Party convention took a far different theme. For the progressive socialist left, their deep hatred of President Trump has translated into a burning hatred of our America. As evidence, look no further than the burning of our flag by the mob they have embraced, and their support of kneeling — not proudly standing — for our National Anthem."
Democrats have announced a slate of counter convention programming during the RNC.
The convention kicks off its primetime lineup at 7:30 p.m. Texas time Monday. The major broadcast networks and cable TV outlets, C-SPAN and PBS will cover the RNC extensively. It will also be livestreamed on the convention's Facebook, Twitter, YouTube and Twitch pages, plus Amazon Prime Video.