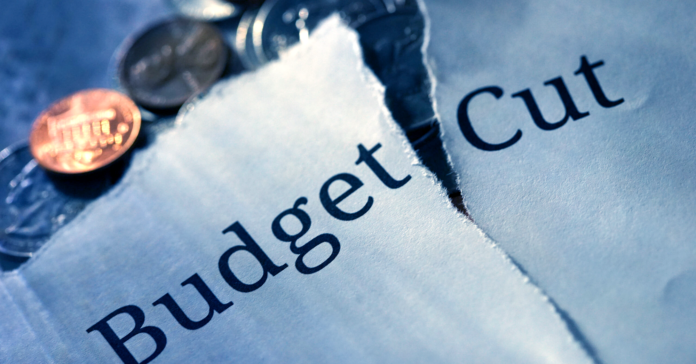 There is a simple, unavoidable bit of math when it comes to COVID-19: the corresponding economic downturn is hitting city budgets hard. Texas city halls are trying to make dollars out of cents, though, by slashing budgets.
With some of the economy shut down, joblessness has skyrocketed. An estimated 13.5 percent of the Texas workforce is unemployed. As consumers have less money to spend, sales tax revenues are affected. And the price of oil has been plummeting. That's an important Texas commodity that drastically impacts our state's economic health. 
It's no wonder our large population centers are struggling. Here's a brief rundown.
Houston
The state's largest city is poised for massive furloughs to offset a ballooning budget deficit in the coming fiscal year. Houston Controller Chris Brown has already stated that the budget shortfall will be worse than when then-Mayor Annise Parker was forced to lay off over 700 city employees when the budget came up $100 million short.
"We could see a substantial downturn not only from the coronavirus and the lack of people retail shopping and going to restaurants, but also on the business-to-business side from the downturn in oil," Brown told The Houston Chronicle. "So, it is a double whammy situation. They talk about the perfect storm, and this is what's happening in Houston."
Mayor Sylvester Turner has been in contact with the city's congressional delegation to push for new federal relief packages that might help, as well as speaking in a conference call with Republican Senators Ted Cruz and John Cornyn. New bills providing federal aid are expected soon.
Dallas
City employees in Dallas are also facing furloughs.
As of right now, the city estimates a $25 million shortfall and total losses up to $134 million. Officials have until September to balance the budget. A meeting about what that will entail is to take place on May 6, with final budget decisions to happen on Aug. 11. Dallas has already received $234.4 million from the United States Treasury, but that money is only to be spent on immediate expenses, not long-term fallout from the virus.
As if the virus and the falling oil prices weren't enough, Dallas is having to contend with the effects of recent tornadoes. The city was forced to use $16 million for its emergency fund after FEMA rejected the city's application for a disaster declaration, which would have reimbursed Dallas for 75% of its costs. That is just one more hardship the city is having to deal with as money comes up short.
San Antonio
Northside Independent School District, San Antonio's largest school district, is bracing for a budget shortfall. Teachers will not be receiving raises, and their pre-k expansion program has been slowed. Other districts have indicated layoffs might be coming. However, schools remain in limbo as classes have been canceled through the end of the term. By the time students are slated to return, they will have been out of school for nearly half a calendar year. All that uncertainty is making planning difficult.
"We just don't have any guidance of what potential state cuts could occur," San Antonio ISD Superintendent Pedro Martinez told The San Antonio Express-News. "The states are going to depend on how much federal assistance they're going to get, and right now nobody really knows that answer because all states right now are losing revenue."
As for the city itself, things are grim. Deputy City Manager Maria Villagomez has stated that San Antonio will be slashing $82 million in programs to make up its budget shortfall. New road projects make up the bulk of now-stalled initiatives, though construction already underway will not be affected. Also gone are new programs for addressing homelessness and some after-school programs. San Antonio is losing revenue from canceled Alamodome events. City government officials remain hopeful these projects will resume once the crisis abates.
Austin
Austin is in surprisingly good shape considering the massive blow canceling South by Southwest had on the local economy. Several years of robust growth from sales tax revenues gave Austin a cushion other Texas cities didn't have.
"In the next several months, we fully know and expect sales taxes to drop significantly," Deputy City Financial Officer Ed Van Eenoo told The Texas Tribune. "But it's not like we're starting in a hole. We were starting $10 million above where we had expected to be. So that will help soften this as well."
Rather than slashing aid budgets, Austin is expanding them. The city council voted unanimously to use $15 million worth of budget reserves for direct assistance to people facing financial hardships. The city is also directly leasing hotels to be used as coronavirus quarantine sites.
Nonetheless, Austin is going to take a hit. The city is expecting to lose $58 million in revenue this year from the effects of the outbreak. However, this represents only a 5 percent loss of income, putting the capital city in a much better position to keep helping its residents than some of the other Texas cities.