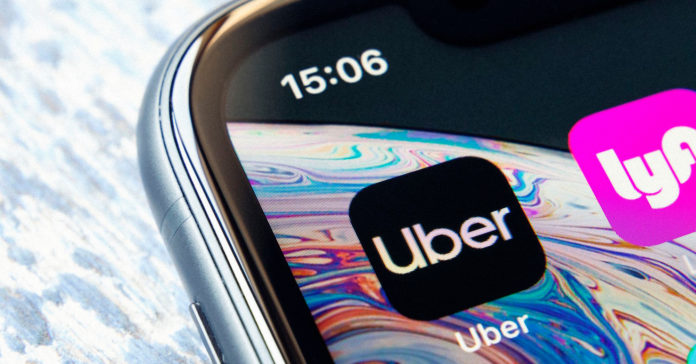 While grocery stores and other essential businesses stay open but take health and safety precautions, other businesses have to get creative to make a living in Texas right now.
This is especially true for personal services and services that involve close contact like Uber or taxi drivers, valets, personal trainers and more.
During a press conference last week, Gov. Greg Abbott emphasized that another shutdown of the state was not coming, as long as Texans cooperate with mask orders and listen to guidance from health officials. His recent mask order and requirement for bars to close have affected the way the food service industry can operate, but what about personal services?
The consensus is that Texans are still hesitant to utilize what might seem like a nonessential service, especially considering they might be more likely take an Uber or car service to and from a bar, knowing they'd be drinking, or they can work out at home via YouTube streamed to their TV instead of going to the gym.
But these services are still operating, and they can still make a living. They just look different now.
The Texas Department of State Health Services has published an extensive resource of guidelines for lots of different types of services, including personal services. It details protocols for cleaning, interacting with customers, and serving them. 
In addition to staying 6 feet apart, stringent cleaning and mask requirements, other suggestions include incorporating contactless payment like cash apps for tips or taking payment details over the phone and saving them ahead of time. This is especially helpful for personal beauty services.
Car Services
If you do need to take an Uber or Lyft, there are some new guidelines for both drivers and riders. Uber specifically implemented a new requirement for drivers to take a selfie wearing their mask to confirm they're following mask guidelines. Riders are required to wear a mask and show they've sanitized their hands, as well as required to only sit in the back seat with windows cracked for increased airflow. Uber has also done away with the penalty for canceling a ride, allowing both riders and drivers to cancel if they don't feel safe, or if either is not wearing a mask. Feedback about this can be reported to Uber, with the potential for riders or drivers to lose access to Uber for repeated offenses. Uber has also eliminated the rideshare or ride pool option. 
You can't know for sure who has used an Uber just before you and what their health status might be. So the hesitancy to use these kinds of services at all still looms, in addition to the decreased need for them.
Uber, in response to this, has also recently launched a service to give public health officials quick access to contact tracing data on drivers and riders who may have had contact with someone infected with COVID-19, company officials told Reuters. They are also focusing heavily on how the company can offer other services like food delivery through UberEats or package delivery. 
Uber is just one of many companies — among them AirBnB and WeWork — that are turning back to their start-up roots to get creative about how to stay in business as the future of personal services, the workforce, and even travel changes rapidly. 
Exercise
For personal trainers, yoga studios owned by small business owners, and other fitness instructors, navigating the pandemic shutdowns is more about creativity.
Although gyms were allowed to reopen under the phased guidelines earlier this summer, many are slowly going back to normal by implementing a mixture of in-person and virtual offerings. The fitness industry represents a huge portion of the state's revenue. Across the United States, fitness brought in $94 billion in 2018, according to the International Health, Racquet & Sportsclub Association.
Houston-based gym Avenu Fitness relies on its team of personal trainers to teach small-group fitness classes and one-on-one sessions. When the pandemic began, it turned 100 percent online, offering both short pre-recorded and live workouts, group classes via Zoom, and accountability, encouragement, and advice from trainers via social media. Now that gyms have started to reopen, Avenu is also allowing clients to come back in person — but with a mask. 
Brent Gallagher, owner of Avenu Fitness, talked to the Houston Chronicle about fitness during a pandemic, emphasizing that the long term goal — whether it's your specific fitness goals or staying healthy overall — is the most important thing to keep in mind. And yes, it is possible to work out with a mask on.
"We want to do our part to create a standard and help (members) as much as possible so they feel more comfortable," he told the Houston Chronicle. "It's all about sustainability — train with tomorrow in mind. Wearing these masks is the best thing for us, especially during this super-stressed-out time. It's slowing people down a bit."
Whether you're ready to go back to the way you'd normally use personal services or you'd rather just stay at home a little longer, how to move forward is on the minds of just about everyone: business owner or patron alike. 

"I think if you're not using this time to think about strategic alternatives to reinvent at least part of your business offerings, then you'll get passed by," said Jason Schloetzer, a professor of business administration at the Georgetown University McDonough School of Business, in an interview with the Washington Post. "Everybody is trying to think about … 'How do we need to adopt or evolve?' because the way that we used to do things may not be applicable to the next six months or 18 months."